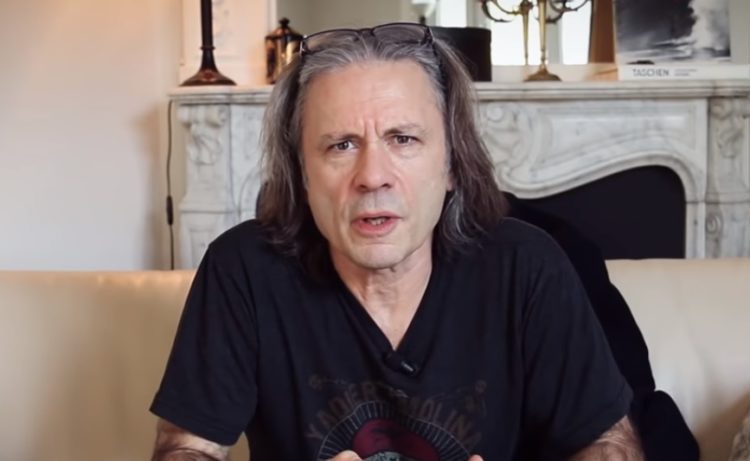 During the question-and-answer portion of his spoken-word event in Dublin, Ireland on Friday night (December 13), Bruce Dickinson has revealed that he has been in discussions about bringing IRON MAIDEN's epic "Empire Of The Clouds" to the live stage along with other MAIDEN classics, in an orchestral setting.
Last month, Bruce Dickinson performed at the Palais Montcalm in Quebec City, Quebec, Canada as part of the 50th-anniversary celebration of late DEEP PURPLE keyboardist Jon Lord's "Concerto For Group And Orchestra," which also featured Lord's longtime friend and musical collaborator Paul Mann.
Bruce said: "I did talk to the conductor Paul Mann, and we just very tentatively said, 'Wouldn't it be great if we could do something that might involve some MAIDEN songs, but only MAIDEN songs that are really appropriate for doing [with] an orchestra?' 'Empire Of The Clouds' is one of them. So yeah, you never know."
When asked whether MAIDEN would ever perform "Empire Of The Clouds" at one of the band's concerts, he simply answered, "No."
In a recent interview with Argentina's Clarin magazine Dickinson has revealed that he plans to release new solo album in 2020.
He said: "I'm very busy, after the show in Chile I go to London, I arrive at 7 in the morning, I take a shower, from there I go to a conference with engineers, then I wear a f*cking black tie to attend a charity dinner; The next day I have a conference, then a meeting with potential investors for my company and I will finally go to a pub with my children.
"On Saturday we will meet again, then I go to Paris, where I live with my girlfriend, and on Monday I start training f*ncing, until Thursday," Bruce continued. It's going to be my return to training after I broke the Achilles tendon f*cking.
"I also have some workshops, in Zagreb, in Vienna, and then another in London, and then I go to Canada to participate in the tribute for the 50 years of the DEEP PURPLE. I also have my solo album pending, which will be released next year or the next."