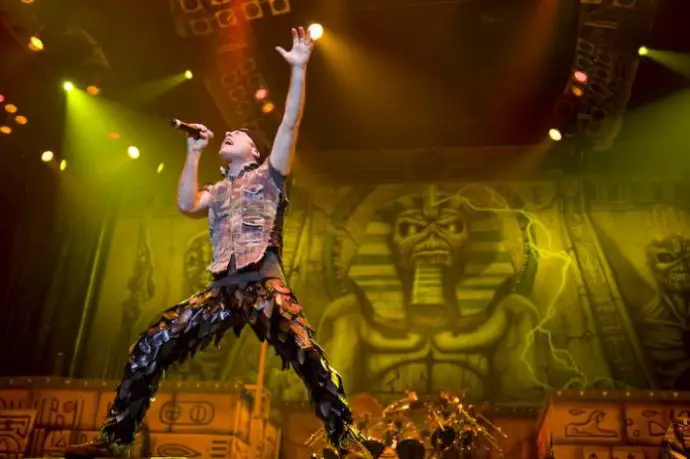 During a recent feature in Daily Star's Wired column, Bruce Dickinson has said that he wants IRON MAIDEN to replace him if he finds that he can't sing anymore.
"If tomorrow I don't feel able to sing more than four songs a night, I'd like the guys to continue and I should be able to choose my replacement," Bruce said. "I would stick my head in from time to time and the other singer would do the rest.
"When you look at Keith Richards, who suffers from arthritis, he's not on top form every night but he's supported by other guitarists. It's THE ROLLING STONES. I don't think it upsets anyone. In any case, everything I've said isn't going to happen."
Dickinson also dismissed the idea of following ABBA's lead and using hologram replicas if it came down to it. "That's hell on earth. I really don't understand the point of it," he added.
IRON MAIDEN will return to North America in 2022 to bring the "Legacy Of The Beast" world tour to yet more cities this September. The show has already been seen by almost two million people across the globe, being hailed by fans and media alike as the most extravagant and visually spectacular performance of the band's career to date, with a decades-spanning set list of fan favorites.
Tickets and dates for the tour are available at this location.