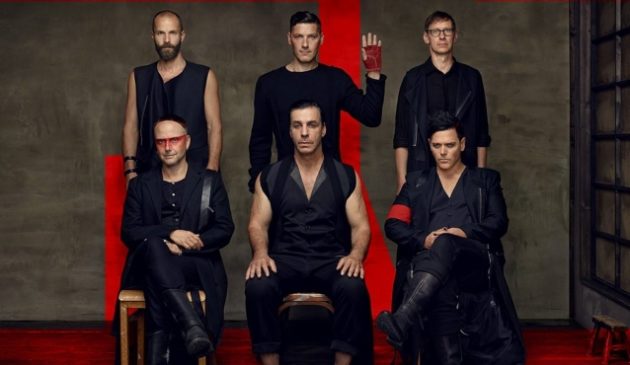 Budapest residents living near the construction of the brand new Puksas Arena were not pleased after RAMMSTEIN's "Deutschland" was accidentally left blasting at the site on loop the night earlier this week.
Arena issued the apology afterwards vowing it would be the last time a mistake like this happens.
A translation of the arena's apology reads: "There was an unpleasant noise from Monday to Tuesday which was caused by a technical error, according to the contractor. Necessary steps have been taken to ensure that such a case does not happen again.
"We are sure that the world-class arena, which will be ready by mid-November, and the new green land around it will make it up to the residents. We apologize to the residents of the surrounding streets for the inconvenience caused."
In March, government officials and Jewish leaders in Germany have spoken up about RAMMSTEIN's "Deutschland," video which features the band's members wearing striped prison uniforms with nooses around their necks.
One of the Jewish leaders, former president of the Central Council of Jews in Germany, Charlotte Knobloch, told Bild: "With this video, the band has crossed a line. The instrumentalization and trivialization of the Holocaust, as shown in the images, is irresponsible."
Felix Klein, the German government's commissioner for anti-semitism, said: "I think it is a tasteless exploitation of artistic freedom."