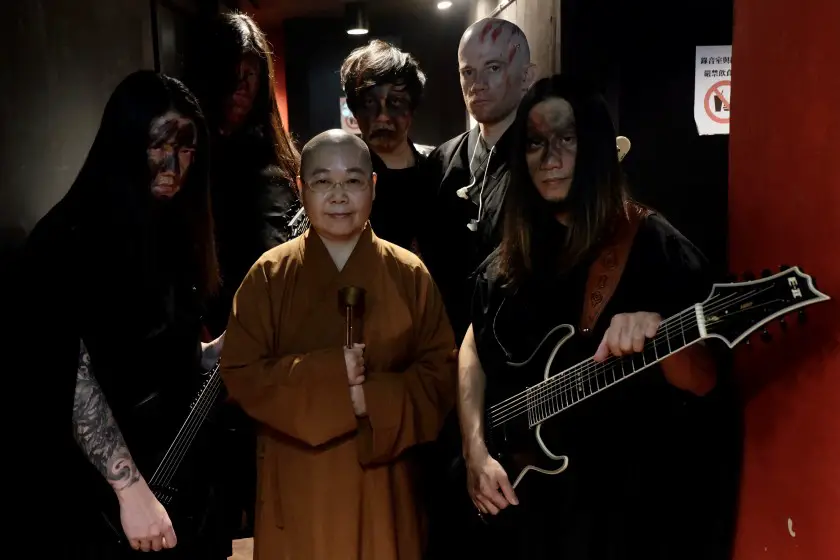 Meet DHARMA, a death metal band from Taiwan that features Buddhist nun as singer.
Miao Ben, 50, who works by day for a Taiwanese Buddhist charity that helps children in Africa says on her involvement in a band: "You really have to get your tongue ready to explain this fusion to traditional people. When I first heard heavy metal, I thought it was hard to accept, but after attending these concerts I've found it has a beautiful melody, and I was moved by the band's passion."
As Los Angeles Times reports, Miao Ben says she met Taipei drumming instructor and band founder Jack Tung last year through a former classmate. She them joined DHARMA, which refers to the teaching of Buddhism, because she felt metal would link the faith to younger Taiwanese who might otherwise lack exposure besides memories of temple visits with their parents.
Tung started visiting Buddhist organizations to make sure his plan to mix Buddhism with metal wouldn't offend anyone.
He said: "I was afraid they would think I was doing something incorrect or not good, yet when I ran into them again, they gave it their approval. We pick chants with significance. We just have to be mean and use loud noise to scare off evil things."
You can check out a video of DHARMA's live performance below.