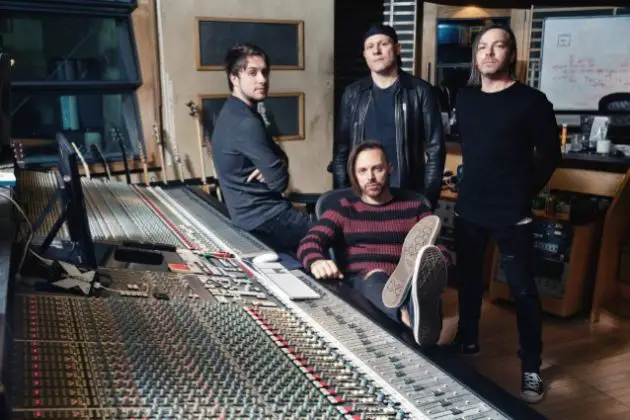 BULLET FOR MY VALENTINE have set "Gravity" as the title of their sixth studio album, due on June 29.
The first single from the album, "Over It", received its world premiere earlier tonight (Sunday, April 1) on BBC Radio 1's "Rock Show With Daniel P. Carter" and can now be streamed below.
The follow-up to 2015's "Venom", "Gravity" will mark BULLET FOR MY VALENTINE's full-length recording debut with new drummer Jason Bowld (PITCHSHIFTER, AXEWOUND), who has been touring with the group for the past two years, and bassist Jamie Mathias (formerly of REVOKER), who joined the band after the last disc was completed.