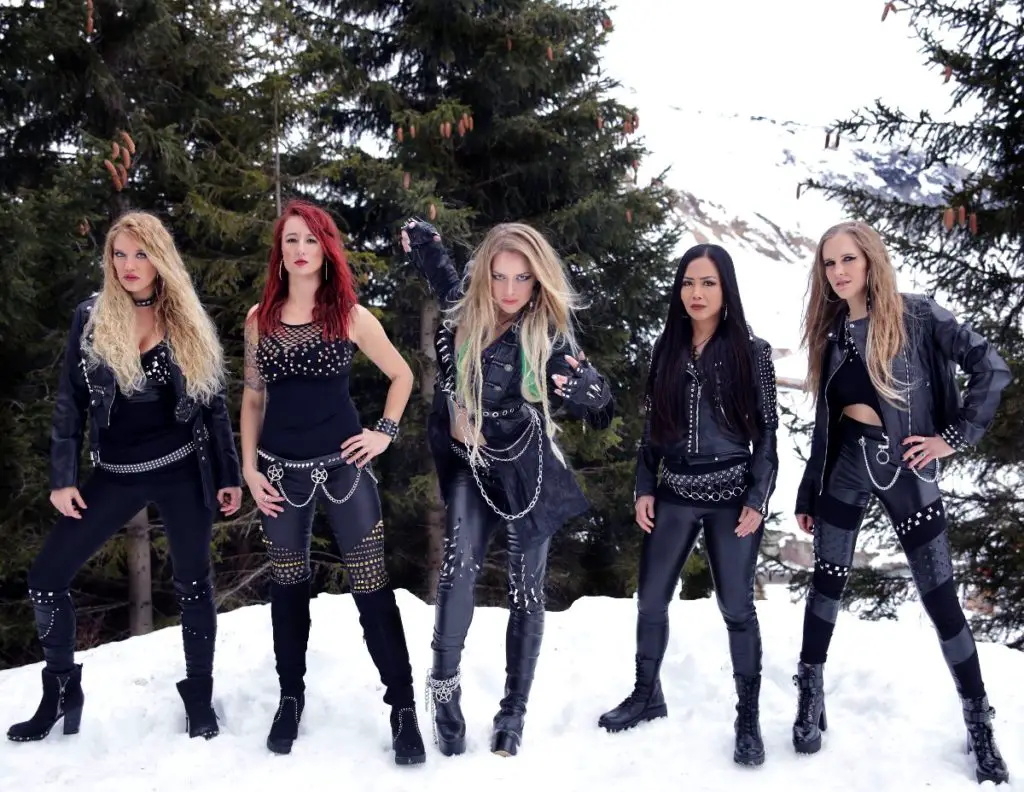 On May 28th, 2021, BURNING WITCHES released their fourth full length, The Witch Of The North, which was praised by international media as their best work to date. And fans seem to like it as well: the album entered album sales charts all across Europe and was able to secure some of the best rankings BURNING WITCHES have had in their career so far.
Here is an overview of official chart results:
– Switzerland: #6
– Germany: #16
– UK: #4 (Rock), #14 (Indie)
– USA: #8 (Current Hard Music Albums), #14 (Top New Artist Albums)
– USA: #34 (Record Label Independent Albums), #35 (Current Rock Albums)
– Scotland: #35
– France #170
– Belgium: #190
BURING WITCHES comment:
"It was a crazy release-week of our new record "The Witch of the North" – reactions have been real fantastic! A big thanks to everybody that bought or streamed the album and supported the band. You are the BEST!!!"
If you haven't yet, check out the band's music video for the new album title track "The Witch Of The North" here.
Pure witchery: barely twelve full moons after the release of their third opus, Dance With The Devil, BURNING WITCHES return steeled and superior with The Witch Of The North, their most fiery and thunderous work to date. An album equipped to become a modern metal classic, a work of reference for honest, true steel. It's obvious: anyone who manages to deliver such a Witch Hammer after just one year has to have the magic touch. Black magic that is!
The Witch Of The North Track Listing:
1. Winter's Wrath
2. The Witch Of the North
3. Tainted Ritual
4. We Stand As One
5. Flight Of The Valkyries
6. The Circle Of Five
7. Lady Of The Woods
8. Thrall
9. Omen
10. Nine Worlds
11. For Eternity
12. Dragon's Dream
13. Eternal Frost