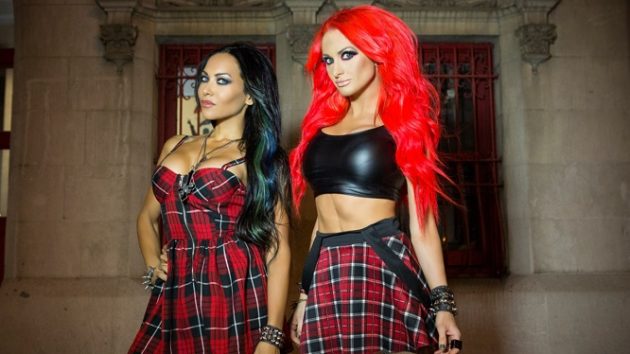 BUTCHER BABIES singer Heidi Shepherd was recently interviewed on Talk Toomey podcast. She explained how the band's nipple tape image was a homage to late Plasmatics singer Wendy O. Williams. She said:
"I think it [the nipple tape] was a good idea. It was something that people were like, 'What?'… We did in our band previous to Butcher Babies too, so it wasn't something new to us.
"In a lot of ways, it definitely hurt how we've grown, but I also think that it was a message that we stood for. The people who didn't get it and it got lost in translation, well, now they know.
"But in Europe, it seems like more people understood, which kind of makes sense. But it seems like in the US, I'm like, did people forget about [Wendy]? [Laughs] Does the metal community not understand this? But I don't think that it was a bad idea. I think it was something that I did and I'm proud of.
"I don't really hold any regrets. I think that in life in general, these situations build to the bigger picture, and I think that having had that past and where we are now, it's kind of a cool evolution of the band too. It's unique.
"We went from being these young girls, bouncing around in nipple tape, screaming hateful things into microphones, to women, almost a decade later, grown up in the industry, helped with this women's movement, if you will. And I think that that sort of thing helped me become the woman I am today."