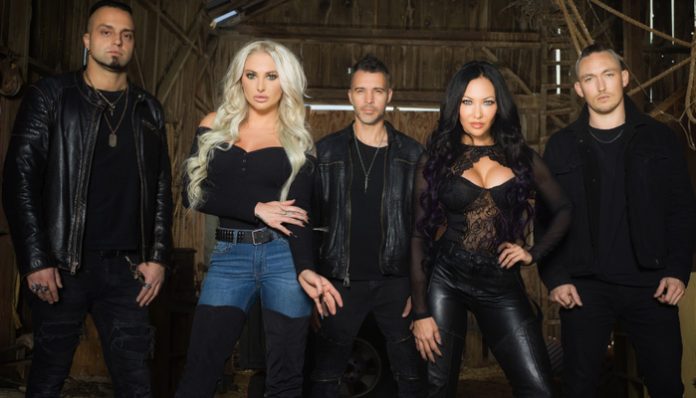 "BREWtally Speaking" podcast recently interviewed the BUTCHER BABIES vocalist Heidi Shepherd and guitarist Henry Flury – where they discussed their yet-to-release fourth studio album. This project was done alongside renowned producer Josh Schroeder, who has worked with other popular bands such as LORNA SHORE and KING 810.
About BUTCHER BABIES' musical evolution, Heidi said: "We've been a band for nearly 15 years, so when we started we were angry kids — very angry. We had a lot to be angry about. And as success started coming around and we started leaving our families and leaving our friends behind, our second more [about] loneliness and emotion in that, and then the third album was just kind of a culmination of all that.
"And then, all of a sudden, we're angry again, because our sh*t was taken away from us for years [because of the coronavirus pandemic]. We're angry again. We go to Michigan in the middle of the winter. And I feel almost like we reverted to our first album — those emotions you can really hear on our fourth album because we're kind of going through those same emotions.
"That's what's awesome about bands putting out albums. It's a snapshot of time. It's a snapshot of what they were going through at the time, or what they felt like they wanted to explore."
"We need to evolve; we need to try out all these different things," she added. "We don't do it for our fans; we do it for us. Of course we love when they like it and they wanna hear certain things, but I need to be able to put my emotions on to an album as well. This is my therapy. [Laughs] This is my very expensive therapy. So it's important for us."
Last October, BUTCHER BABIES released their official music video for the cover of Saweetie's smash hit "Best Friend."