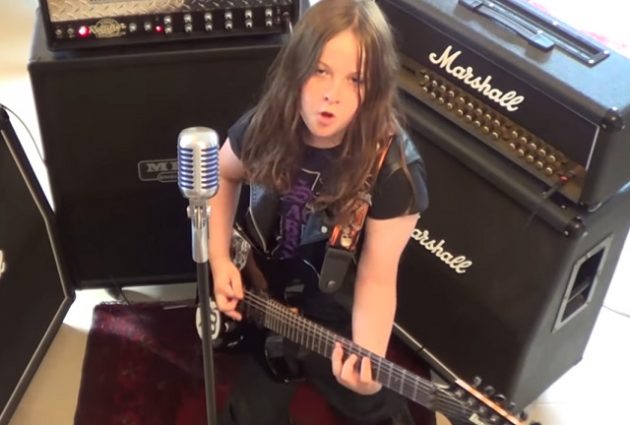 Callum McPhie – aka Callum The Heavy Metal Kid, who has performed DRAGONFORCE's "Through The Fire And Flames" and METALLICA's "Enter Sandman" on "Australia's Got Talent" is now back with a stunning cover of METALLICA's "Moth Into Flame", which is from their latest album Hardwired… to Self-Destruct. Check out the video below.
https://www.youtube.com/watch?v=8NcGGTBHrN0
Hardwired… to Self-Destruct was released as a double album on November 18, 2016 by their vanity record label Blackened Recordings. It is their first studio album in eight years following Death Magnetic (2008), marking the longest gap between two studio albums in the band's career. It is also their first studio album not to feature songwriting contributions from Kirk Hammett since he joined the band in 1983, and their first studio album released through Blackened.