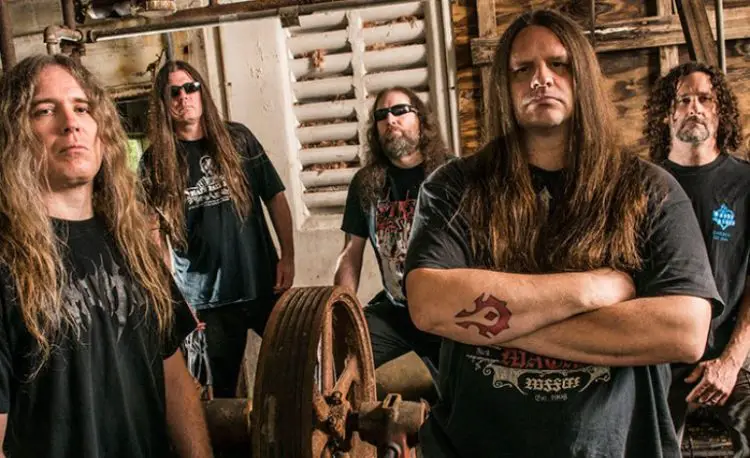 CANNIBAL CORPSE have apparently entered the studio to begin work on their next album. The follow-up to 2017's Red Before Black, is tentatively due later this year.
Band's frontman George "Corpsegrinder" Fisher posted an Instagram photo of him in the studio, along with the following message: "Guess what I'm doing @manarecording @cannibalcorpseofficial @alexwebsterbass @erikrutanofficial #paulmazurkiewicz #robbarrett @metalbladerecords"
Red Before Black was recorded at Mana Recording Studios in Saint Petersburg, Florida with producer/engineer Erik Rutan (SOILENT GREEN, BELPHEGOR, HATE ETERNAL), who previously worked with CANNIBAL CORPSE on 2006's Kill, 2009's Evisceration Plague and 2012's Torture.