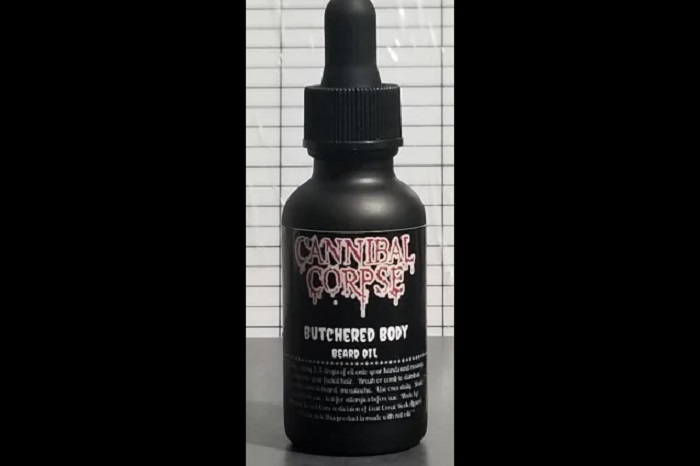 East Coast Rock Apparel and CANNIBAL CORPSE have teamed up to create the CC-branded "Butchered Body" beard oil.
The scent is clean with an earthy, woodsy smell. Made with argon, jojoba, sweet almond oil and my secret concoction of essential oils to make this beard a must have for any CANNIBAL CORPSE fan.
For more information, visit eastcoastrockapparel.com.
CANNIBAL CORPSE has released their fifteenth studio album, Violence Unimagined, on April 16th via Metal Blade Records. You can check the album on Amazon here.
Comprised of eleven tracks, Violence Unimagined is state of the art death metal played with passion and breathless precision, making for another flawless addition to what is inarguably one of the premier catalogues the genre has thrown up. 
As an Amazon Associate, we may earn commissions from qualifying purchases.