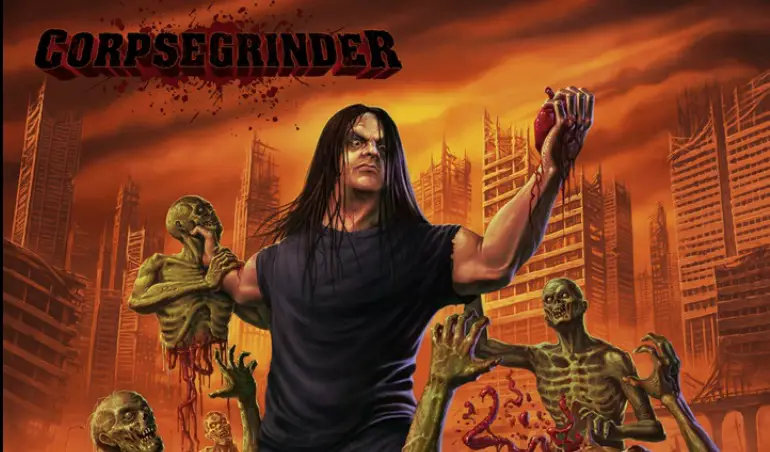 CANNIBAL CORPSE vocalist George "Corpsegrinder" Fisher has released "Acid Vat," the first single from his upcoming solo album, titled Corpsegrinder, which comes out February 4. The 10-song effort was co-produced by Nick Bellmore (DEE SNIDER, KINGDOM OF SORROW) and Jamey Jasta (HATEBREED) and will be made available through Jasta's new label, Perseverance Music Group.
"Acid Vat" features a guest appearance by Fisher's CANNIBAL CORPSE bandmate Erik Rutan.
Corpsegrinder says: "When Jamey approached me to do this record, I was fired up to get into the studio with Erik Rutan and record the vocals. It's a mix of death metal, thrash and hardcore, and it sounds heavy as hell!!! I'm really excited about it, and I can't wait for the world to hear it!!!"
Jasta added: "Working with George has been a dream come true, he's one of the best dudes in metal and one of the most brutal voices EVER. He's outdone himself on this album!"
Throughout the years, Fisher has become a beloved figure in the metal scene and beyond, having one of heavy music's most brutal voices. In addition to having spent more than a quarter of a century fronting CANNIBAL CORPSE, he has been involved in several side projects, including PATHS OF POSSESSION and SERPENTINE DOMINION. He has also guested on various recordings from such acts as SUFFOCATION and SUICIDE SILENCE.