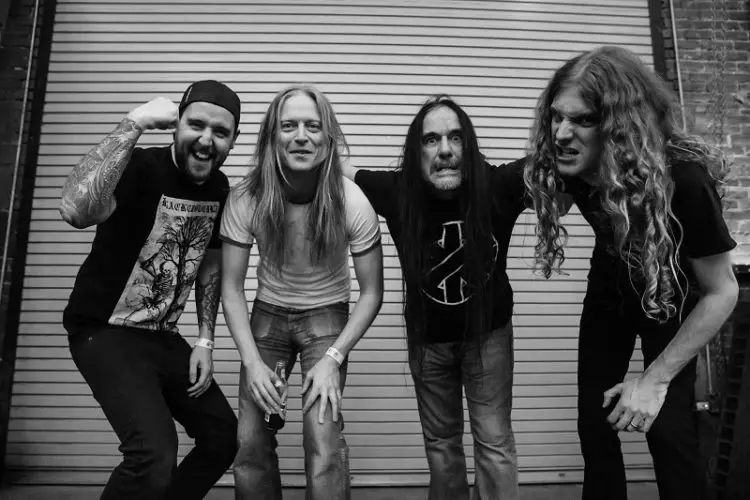 English death/grind legends CARCASS will release a new EP, Despicable, on October 30 via Nuclear Blast.
Despicable track listing is as follows:
01. The Living Dead At The Manchester Morgue
02. The Long And Winding Bier Road
03. Under The Scalpel Blade (album version)
04. Slaughtered In Soho
The song "The Living Dead at the Manchester Morgue" can now be streamed below.
CARCASS was scheduled to release new album Torn Arteries on August 7, but was postponed due to COVID-19 pandemic.
Band's guitarist Bill Sterr previously says the title of the new CARCASS record comes from a demo tape that the band's founding drummer Ken Owen recorded when he was still a teenager.
"He had a fictitious band called TORN ARTERIES and he recorded everything himself in his bedroom — guitar and he'd actually bang on boxes and kind of scream into the mic," he told Australia's Heavy. "And the whole thing was so distorted, it kind of sounded super heavy, even though essentially you were listening to a guy with a Spanish guitar and a couple of boxes.
"I think Jeff [Walker, CARCASS bassist/vocalist] appreciates the connection to the past and the fact that it was another Ken Owen classic. So that was his choice, really, and it stuck."