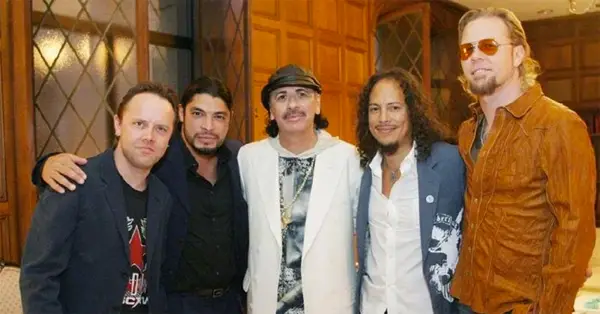 Carlos Santana calls out NFL for not booking any musicians from Bay Area like METALLICA, Steve Miller, JOURNEY to play on Super Bowl halftime show. Instead, NFL decided to go with Coldplay, Beyonce and Bruno Mars, the acts that has nothing to do with Bay Area.
There even was a petition floating around to get METALLICA to play on this year's Super Bowl, but that didn't happen. As Metal Injection reports, Santana is not happy with this decision and he posted a message on his Facebook page questioning why NFL avoided any of local musicians to play on Super Bowl:
"Dear NFL/CBS….I would like to take this opportunity to thank you both for including me as a part of your Super Bowl entertainment. I do feel compelled to point out to you that the Halftime Show should have included some of the local iconic bands that the World would have loved to see perform. Bands like METALLICA, Steve Miller, JOURNEY and yours truly. We would have rocked the Half Time Show and done the SF Bay Area proud. This is just an invitation for you to consider iconic bands as part of your Half Time entertainment. Real live music, real live vocals, and give the audience real live chills.