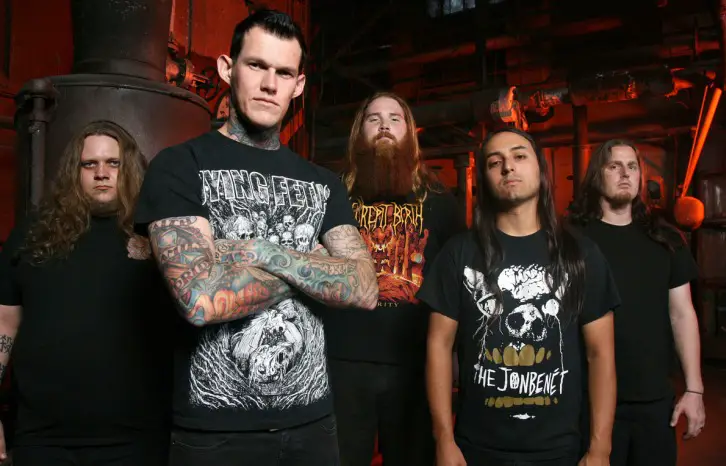 San Diego, California-based metal outfit CARNIFEX have released the official music video for the title track of their forthcoming album "Slow Death". You can watch it below.
The record was produced and recorded by CARNIFEX and Mick Kenney (ANAAL NATHRAKH, BLEEDING THROUGH), and co-produced by Jason Suecof (DEATH ANGEL, CHELSEA GRIN, JOB FOR A COWBOY). "Slow Death" was mixed by Mark Lewis (THE BLACK DAHLIA MURDER, WHITECHAPEL, DEVILDRIVER, DEICIDE) at Audiohammer Studios in Sanford, Florida.
"Album number six, over 10 years as a band and we have more fire and passion than ever," comments vocalist Scott Ian Lewis. "This album will reshape our genre and be looked back on as an album that started a new movement for aggressive, dark metal. We're going to show those who love us and those who hate us just how far reaching our ambition is."
The album lands on August 5th via Nuclear Blast, and is available for pre-order at this location.
"Slow Death" track list:
01. Dark Heart Ceremony
02. Slow Death
03. Drown Me In Blood
04. Pale Ghost
05. Black Candles Burning
06. Six Feet Closer To Hell
07. Necrotoxic
08. Life Fades To A Funeral
09. Countess Of The Crescent Moon
10. Servants To The Horde