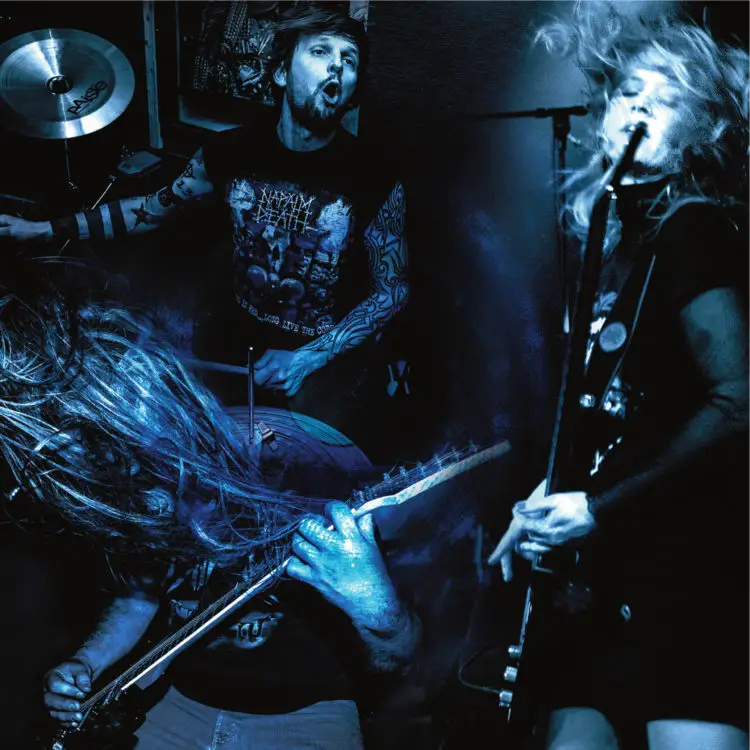 Neckbreaker Records proudly presents the new release of German Death Metallers CASKET!
Formed back in 1990, CASKET started to torment their instruments with savagery, fury and relentless brutality, but also with an overdose of enthusiasm and nonchalance. Soon this resulted in two early demo tapes entitled "Ne Vollkanne" (1991) and "Demo '93." Their highly acclaimed and meanwhile classic third demo tape "Endtime" (1994) earned CASKET a good reputation within the international underground scene of the mid 90s and got raving reviews in the most important European underground magazines and cult fanzines. Followed by the strong five-track demo tape "Meant To Be Dead" (1996) it was finally time for band's first full-length entitled "Under The Surface" (1998).
Ten years after, CASKET where finally back as a three-piece, stronger than ever and with a tremendous comeback release entitled "Upright Decay." The following releases "Undead Soil" (2013) and "Unearthed" (2017) hit a growing European fan base as well as more attention in the media. If you read all the reviews that CASKET received during the years, there are comparisons to a number of bands which all don't really have a lot in common, except for the fact that they could be labeled as pioneers of the brutal Death Metal scene. And that's what all those people actually meant: CASKET have this certain feel for raw and basic Death Metal, which sounds honest and true to the bone and doesn't need any cliché. In the meantime the trio managed (in DIY manner) to  perform live on a regularly basis and destroyed over a hundred national as well as European club shows, gigs and underground festivals, gaining more and more attention in the scene.
2021 marks the next gravestone in CASKET's history as their eleventh release "Urn," comprising of five new tunes and three live tracks, will be unleashed via Neckbreaker Records on CD, gatefold vinyl and digitally. Get ready for honest Death Metal the way it was meant to be – no trends, no hypes!
Read our review here.