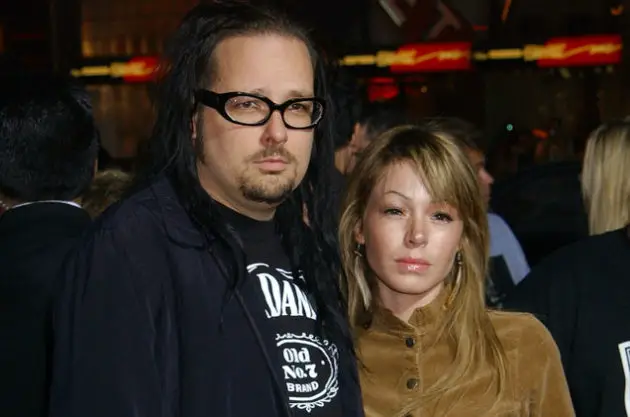 According to TMZ, Deven Davis — wife of KORN singer Jonathan Davis — died from the effects of mixing five drugs, including cocaine and heroin. A coroner's report released Wednesday revealed that other drugs found in her system were clonazepam, also known as Klonopin, a tranquilizer used to prevent and treat seizures and panic disorder; topiramate, an anti-epilepsy drug also used to treat migranes; and fluoxetine, the generic form of the antidepressant Prozac.
In the documents obtained by TMZ, it says she was found dead in Bakersfield, California, and her cause of death has been ruled accidental.
Deven Davis died on August 17 at the age of 39. The former girl-on-girl porn star reportedly suffered with sobriety and substance abuse throughout her life.