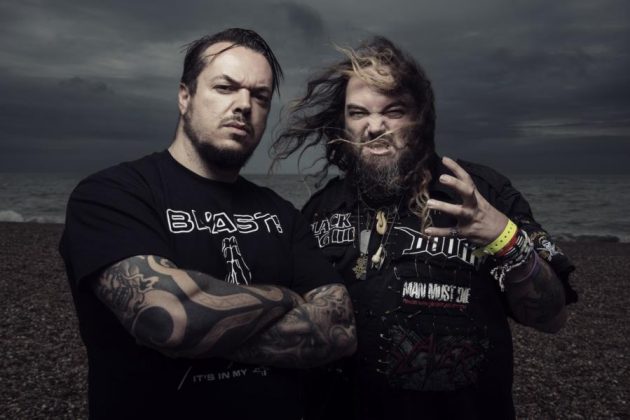 The Cavalera brothers are back! Max and Iggor Cavalera, who created some of the most influential metal records in music history with SEPULTURA and inspiring the heavy and extreme music scene over decades, are currently hard at work in the studio in Phoenix, Arizona, to record the fourth album of CAVALERA CONSPIRACY!
Set to be released in the Fall of 2017 on Napalm Records, Max and Iggor have now left a message to their fans and the worldwide metal community with a first teaser and greetings from the studio. Watch it out below.
Produced by longtime friend Arthur Rizk, the recordings of CAVALERA CONSPIRACY's upcoming album will be documented by Horns Up Rocks, titled 'The Conspiracy Diaries'. These exciting studio episodes will be released over the next months and will share an in-depth view behind the scene's of CAVALERA CONSPIRACY's work in the studio.
The brothers Max and Iggor Cavalera formed the legendarily trailblazing heavy metal band SEPULTURA as teenagers together in 1984. Across six studio albums the Brazilian punishers perfected the art of darkness and extreme music with thrash classics such as Beneath the Remains, Arise and Chaos AD,  while exploring the underbelly of third world political issues and broadening the genre's horizons with an exploration of indigenous culture, culminating with the landmark Roots album in 1996. A decade after Max left SEPULTURA and meanwhile released seven successfull records with SOULFLY, the two brothers got back together in 2006 to form CAVALERA CONSPIRACY: A bold testament to the talent and power these two possess together. An invigorating mixture of speed and aggression, finest thrash power and the fiercest riffage.
Get ready for one of the most heaviest and hotly anticipated metal records of 2017, as the CAVALERA CONSPIRACY will strike back this Fall!