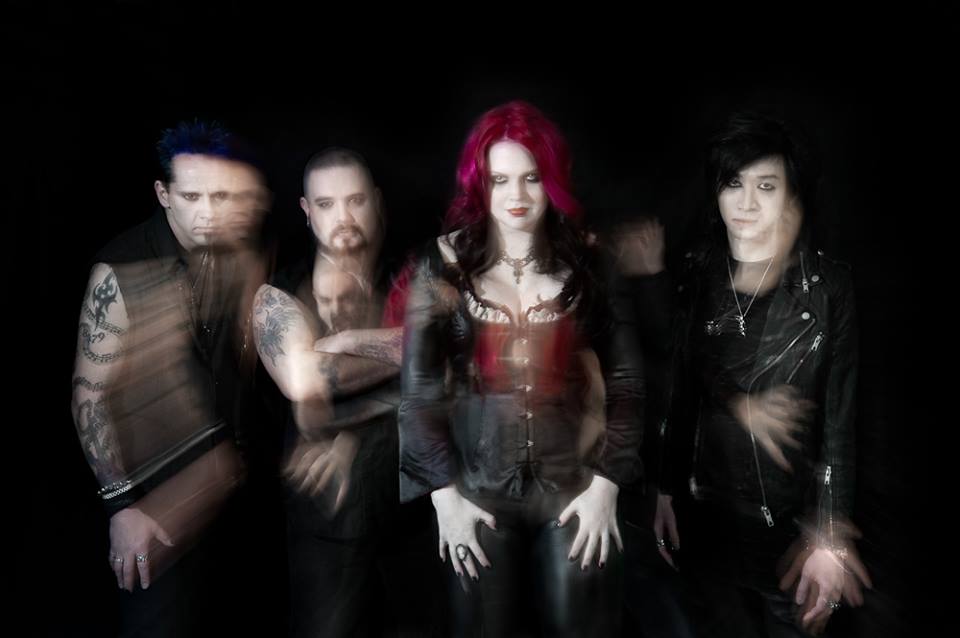 Combining a heavenly destruction of heavy riffs with beautiful melodies, Vancouver, BC's European influenced symphonic metal band CELESTIAL RUIN create catchy, singable and epic tunes that draw on lyrical themes of fantasy and horror, plus sometimes implying deeper meanings or just celebrating the subject matter at hand. Their new EP "PANDORA" is due out on MAY 20TH to follow their 2012 debut album "The Awakening" can be heard below.
Vocalist Larissa Dawn comments on the track:
"All the lyrics on "Pandora" were written about unleashing destruction into the world. Chaos caused by all the pain that negative emotions can create. A sort of cause and effect scenario. Each of the songs tells a different story and explores what happens when you make the wrong decision or fail to make any decision at all. Remaining stagnant and letting the world collapse in on you. The only song that kind of swerves from this theme is "No Quarter", this song is more of a movie told through song. It follows the story of infamous pirate Davy Jones and the battle that ensues between him and a rival ship.
Pandora has a much darker feel to it and I hope it paints different pictures in peoples minds when they hear it. I want them to be able to imagine exactly what is going on, like it's their own personal movie."
"The music on 'Pandora' is about unleashing chaos, beauty and all emotions into the world. It celebrates both the joy and the pain that emotions can create. The lyrics on this release come from a mix of personal experiences and fantasy elements. Most of the were written during a time when Larissa was going through recovery from a surgery and was unable to speak, sing and barely able to stand up. So the frustration, sadness, anger and fear she felt during her recovery created "Pandora"." says drummer Adam Todd.
EP Tracklist:
1. Murder of Crows (3:52)
2. Sense of Exile (4:17)
3. No Quarter (4:34)
4. Nevermore (5:55)
5. Firestorm (4:53)
EP Length: 23:32
https://www.youtube.com/watch?v=GbcnZ2ICcgY