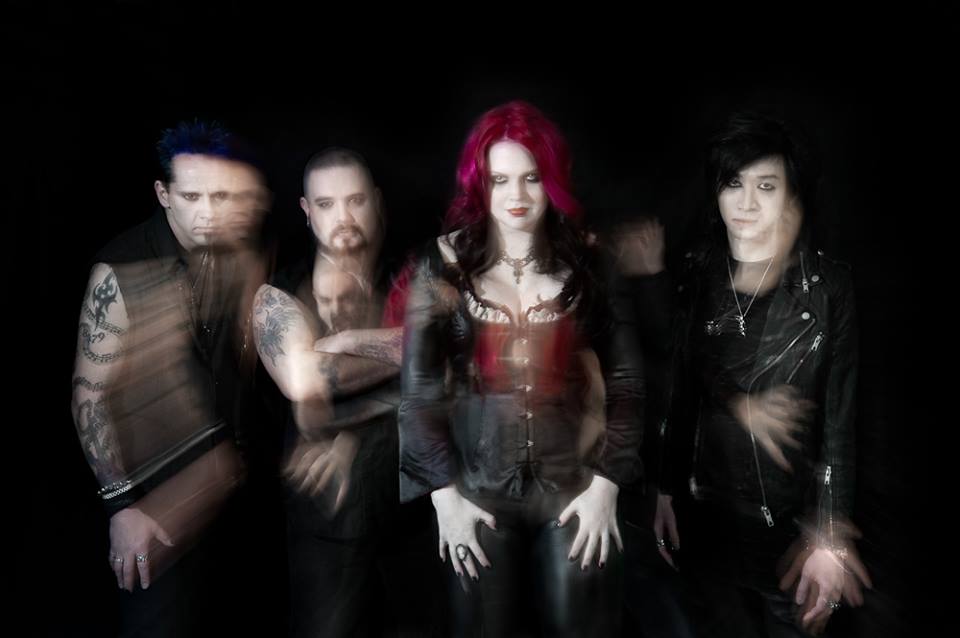 Combining a heavenly destruction of heavy riffs with beautiful melodies, Vancouver, BC's European influenced symphonic metal band CELESTIAL RUIN create catchy, singable and epic tunes that draw on lyrical themes of fantasy and horror, plus sometimes implying deeper meanings or just celebrating the subject matter at hand. Their new EP "PANDORA" is set for release on MAY 20TH to follow their 2012 debut album "The Awakening" and before it drops they have teamed up with NEW NOISE MAGAZINE for for the premiere of their second single "FIRESTORM" which can be heard below.
Vocalist Larissa Dawn comments on the track:
"Firestorm is one of my favourite songs on the album! I still get goosebumps when I hear the ending. The song is about being trapped in a destructive relationship/life. Feeling caged and being continuously wounded yet still finding a reason to stay. Think of how it would feel to be in a cage. No sunlight, no fresh air and knowing that no matter what you did you could never be free again. That feeling of captivity and acceptance, that everyday you would die over and over again. But if you listen close to the lyrics, you will realize that the only thing holding this person in that cage…..is themselves."
From September- December 2015 they completed a cross Canada tour (Out of Exile) and are now preparing for the release of their 2016 EP "Pandora" produced by Joost Van Den Broek (Epica, Revamp, Xandria).
EP "PANDORA" Tracklist:
1. Murder of Crows (3:52)
2. Sense of Exile (4:17)
3. No Quarter (4:34)
4. Nevermore (5:55)
5. Firestorm (4:53)
EP Length: 23:32
"As a significant jump forward from our debut album, from song writing to production, this EP was a journey that allowed to us grow, and we hope that fans will grow with us." says Larissa Dawn.
A collaborative writing effort by CELESTIAL RUIN, the May 20th release of "Pandora" will showcase the best of their best shared with fans new and old alike.
"The music on "Pandora" is about unleashing chaos, beauty and all emotions into the world. It celebrates both the joy and the pain that emotions can create. The lyrics on this release come from a mix of personal experiences and fantasy elements. Most of the were written during a time when Larissa was going through recovery from a surgery and was unable to speak, sing and barely able to stand up. So the frustration, sadness, anger and fear she felt during her recovery created "Pandora"." says drummer Adam Todd.
UPCOMING SHOW DATES:
May 21 – Vancouver, BC – The Venue (CD Release Show)
Aug 25-28 – Metalocalypstick Fest – Valemount, BC