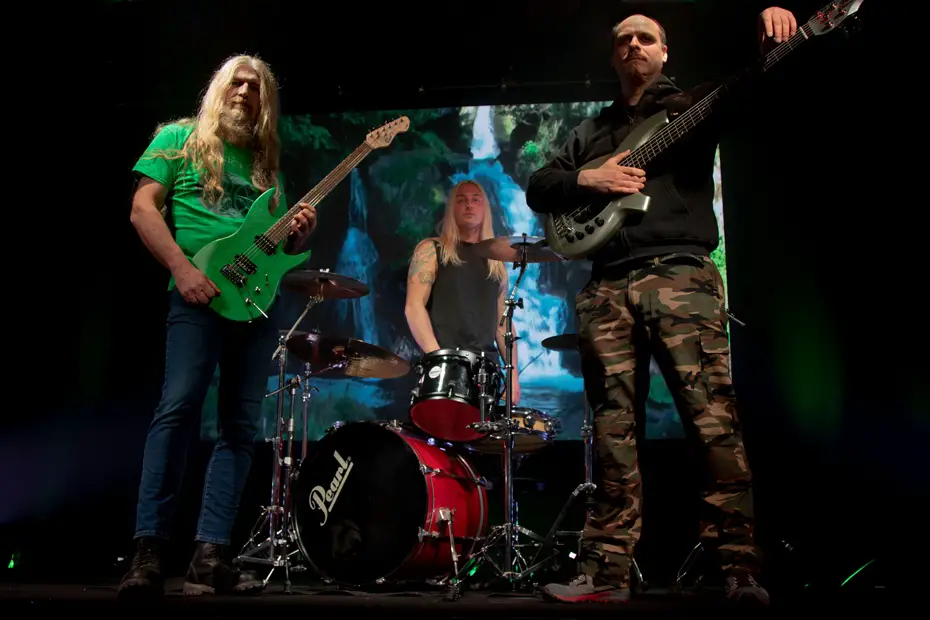 In a few days the physical CD of Mystai Keltoy of the Italian legendary Speed/thrash metallers CELTIC HILLS will be available via Elevate Records and together with the album release, the band will present the video for '"Eden", in which in the role of vocalist there is Germana Noage, former voice of AETHERNA. In the meantime, enjoy some small anticipation, below or here.
CELTIC HILLS were born in 2010, but only in 2020 they sign a recording contract with Elevate Records with which they release the album Blood over Intents and the EP Schrage Musik both in 2020.
CELTIC HILLS have finished recording their new album, Mystai Keltoy, an enigmatic name that alludes to the Elusian Mysteries. Mystai Keltoy, coming out soon, is with 11 tracks that speak of ancient alien civilizations, European pyramids, legends and historical facts of Friuli, as you could already guess from the album cover. The album was recorded and produced at the Groove Factory in Udine by Michele Guaitoli, a prominent name for being the lead singer of Temperance, Vision of Atlantis, Era. Among the 11 songs one is sung by Germana Noage, ex singer of Aetherna and of the same Elevate Records team.
The formation of the power trio is Simone Cescutti on drums, Jacopo Novello on bass and Jonathan Vanderbilt on vocals and guitars. The cover is hand painted by Sheila Franco, the same girl who painted Blood Over Intents, and represents the myth of the ancient visitors. Jonathan Vanderbilt played and recorded the album with Panico Custom instruments, the Italian sponsor of custom lutherie of Luca Panico di Ravenna, a guitar specially created with the specifications requested by the Canadian guitarist.
Mystai Keltoy Tracklisting:
1. The Light
2. Blood is not water
3. The tommorrow of our sons
4. The 7 heads dragon of Osoppo
5. Landing of the Gods
6. Already lost
7. Falling stars
8.Battle of Frigidum
9. Eden (sung by Germana Noage)
10. Temple of love
11. Alliteratio (sung in Italian)