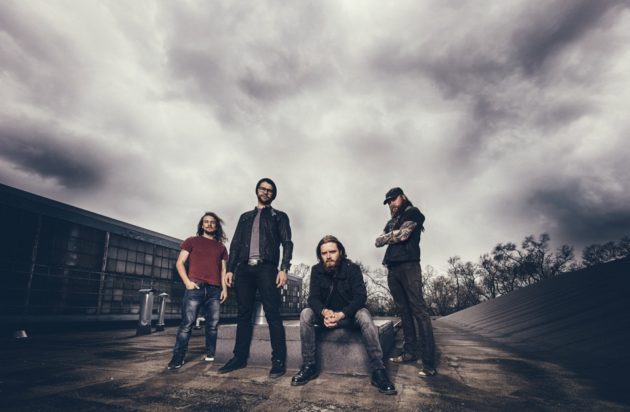 Progressive extreme metal visionaries CENTURIES OF DECAY build on the metal that has come before to create the metal of the future. Known for creating a huge atmosphere and letting the metal speak for itself in their live performance, the Toronto based quintet are bringing that experience to fans in their debut self-titled album set for release on August 4th. Influenced by bands such as Enslaved, Opeth, Gojira, Isis and Strapping Young Lad, the eight track concept record features CENTURIES OF DECAY's sound that is atmospheric, intense, powerful, dynamic and heavy.
Drummer Derrick Doucette comments:
"We've often thought about the fragility of civilization throughout history and the idea of events repeating itself. With that in mind, our concept album tells the story of society being born, corrupt and destroyed in an endless cycle. It can be taken as a literal piece of fiction, or even a social commentary. It also comes from more personal issues such as depression, disillusionment and failure."
The band reveals their first single off the self-titled debut album "Rise", a track about pure rebellion and the rise of extreme opposition. It is the band's most brutal song and is a tribute to the death/black metal that they have been influenced by in the past. You can listen to the track below.
Track Listing:
1. Intro (1:10)
2. Centuries of Decay (9:56)
3. The Architect (4:12)
4. Asylum (5:46)
5. Odyssey (8:50)
6. Wings of Death (4:55)
7. Rise (6:26)
8. Demise (12:18)
Album Length: 53:37