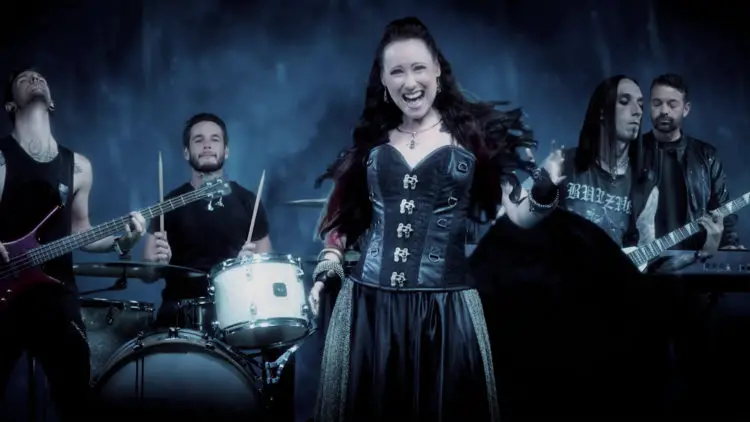 From the pristine shores of Cape Town, South Africa, metal singer, songwriter and pianist Chantal, is carving her own way through the world of symphonic metal.  A powerhouse soprano with just over a three and a half octave range is slaying the genre of symphonic metal.  

Chantal's first symphonic metal album debuted on 22/02/2022.
She has been referred to as "the metal Mariah" and fans have used words like "opera metal", "truly unique", "unreal", "electrifying" and "the voice of thunder" to describe her sound.  Dramatic and brilliantly epic, Chantal's operatic vocals and soaring harmonies over the heavy symphonic sound, blazing guitars and blistering drumming delivers a sonic experience that is completely unique.
Her song 'Eye of the Storm' is a unique blend of orchestral elements with beautiful piano melodies and clean fast double bass drumming and operatic vocals which could probably shatter the windows of any opera house.
Band Line-Up:  
Chantal – vocals, lyrics, piano, music composition and arrangement
Drums in studio for the album – Christian Burgess
Guitars in studio for the album – Jo Ellis
Orchestration on the album – Poly Forge Media
Read our review here.