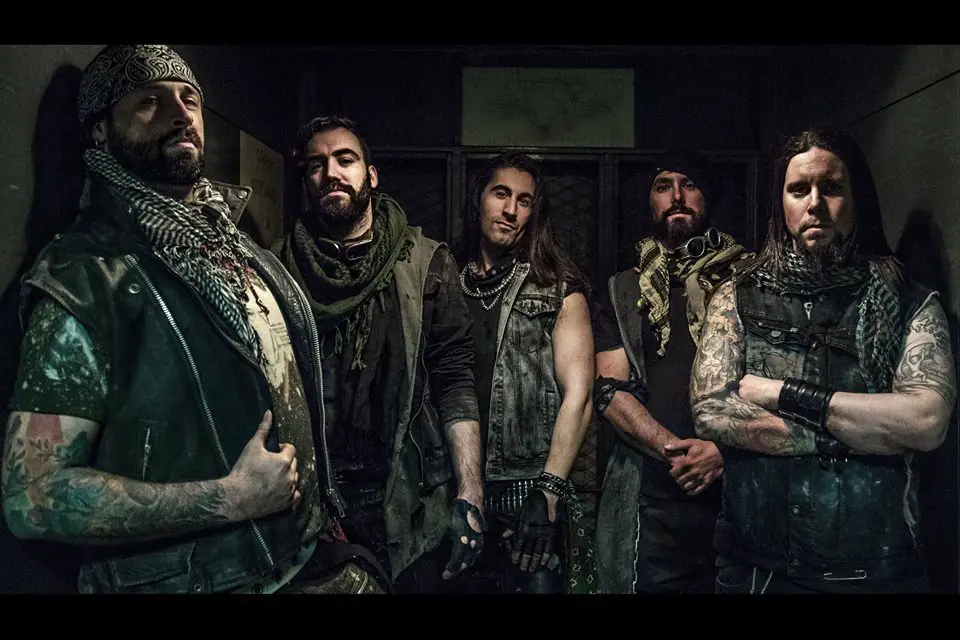 After a small hiatus and line up change, Ottawa, ON's CHARIOTS OF THE GODS return in 2016 full force with a new single and an  upcoming album plus a pre-order campaign via Kickstarter to get fans ready to hit the mosh pit. Their new single "Into Oblivion" featuring a guitar solo from Pascal Jobin of THE AGONIST is ready to annihilate your ear drums and salivating fans for more in anticipation for their upcoming album "Ages Unsung" set to be released later this year to follow their 2013 debut album "Tides of War" that was produced by music legend Glen Robinson (Queensryche, Gwar, Annihilator). You can listen to Kickstarter intro and new song "Into Oblivion" below.
The band's kickstarter campaign is an album pre-order for "Ages Unsung" and will aid in costs in completing the release.
COTG comments:
"After all this time of not releasing new music, we are really excited and proud to finally present you some new material from the new lineup. With the coming of this new record, we thought that a crowdfunding campaign on Kickstarter could not only help us face the financial burden of the project, but also give us a way to engage with our fans and gauge the interest in the project. Unlike many other crowdfunding platforms, a Kickstarter campaign is "all or nothing", which mean we don't get funded unless we reach our goal. Our goal for this campaign is to get 3000$ to help us with the costs of production and promotion.
We hope you'll enjoy our new material as well as the perks that we've prepared for you!"
The five-piece band gave birth to their first EP "Reverence" in 2010. Their first full length album, "Tides of War", was produced by music legend Glen Robinson (Queensryche, Gwar, Annihilator) in 2013.
In 2014, the band went on their first international tour in Cuba and were the first Canadian metal band to do so.
CHARIOTS OF THE GODS are now set to storm the world with the musical assault that is their latest masterpiece: "Ages Unsung".
https://www.youtube.com/watch?v=0tjbhCkxPVY