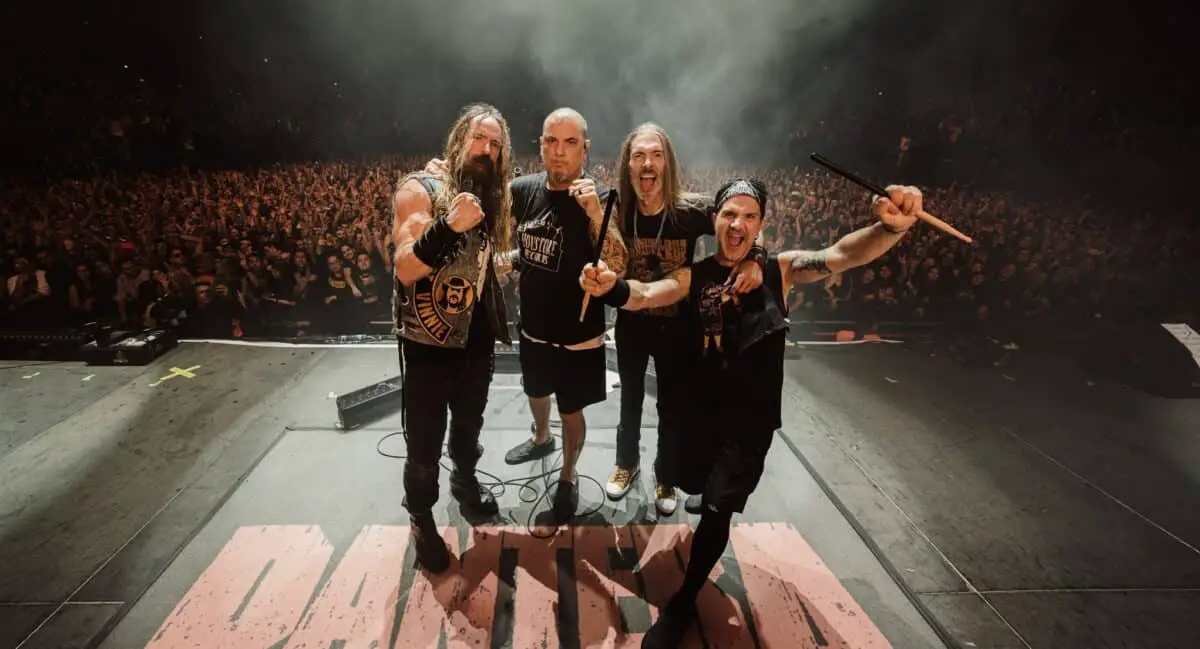 In a recent discussion with Consequence, Charlie Benante addressed his involvement in PANTERA's comeback.
He also addressed the negative feedback he has faced due to his involvement with the band, saying: "I don't go [online] looking for [people's negative comments about it]. There's people that send me, 'Hey, did you see this?' And I'm, like, 'Why did you send me this? Why ruin my day?'
"I think the people who do these things, these comments, I don't even think they realize how much of an effect that they could have on people. And whether or not you hate the situation, or whatever it is, why can't you find some sort of restraint? Why do you need to say this thought that you have? Can't you just hold it in and maybe be, like, 'I'll keep my thoughts to myself.' No, they've gotta tell you. I've never seen more of it in my life than I [did] in these past couple of months about just people judging."
In relation to his individual method of performing the roles initially written and recorded by Vinnie Paul, Charlie said: "I just spent a lot of time on Vinnie's parts and more importantly the tone that Vinnie had because I wanted it to sound like PANTERA. That was my thing. And my drum configuration is different from the ANTHRAX one because I wanted to challenge myself to play those parts like he played them in that configuration, which, to me, was more important than anything. But yet people still have to find some problem in that."
According to Benante, the first practice sessions for PANTERA's reunion tour were quite emotional for both Philip Anselmo and Rex Brown, as it had been a significant amount of time since the two of them had performed together, specifically playing PANTERA tracks.
"Yeah, they played [together] in DOWN, but this was an emotional thing for them," Charlie said. "And I remember after the week of rehearsals that we did, saying goodbye was weird, because it was an emotional thing; we really kind of bonded, the three of us. Zakk wasn't there at the time. But for me, I knew I had done something right."
As previously reported, PANTERA surviving members, Philip Anselmo and Rex Brown, reformed the band with Zakk Wylde on guitar (from OZZY OSBOURNE and BLACK LABEL SOCIETY) and Charlie Benante on drums (from ANTHRAX).
According to Billboard, the lineup has been given a green light by the estates of the band's founders, drummer Vincent "Vinnie Paul" Abbott and guitarist "Dimebag" Darrell Abbott, as well as Brown, who last year said Wylde wouldn't tour with PANTERA if a reunion were to happen. It's unclear what changed his mind.