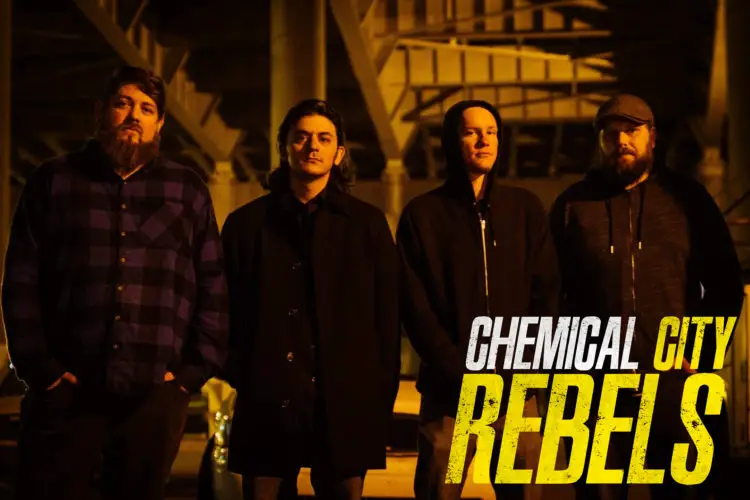 On April 19th 2019, CHEMICAL CITY REBELS unleash "A New Plague." 
Enduring floods, high volumes and the punishing southern Louisiana summer, Chemical City Rebels are here to stay. Blending furious pace with mid tempo drive and infectious vocal harmonies they craft what they call 'Stoner Pop-Punk'. After several years of putting the pieces together the band rounded out their lineup in early 2017 and started to play throughout the region. Wearing their pop sensibilities on their collective sleeve, Chemical City Rebels are elegantly fusing diverse sounds to craft something that speaks to the heart.
After a year of tightening their songs in clubs around the state, with bands like Forming The Void, Ambassador and Dead Register they were ready for the next step. Late in 2018 the band recorded their debut full length, "A New Plague." With it they seek to fuse the influences of everyone from Hot Water Music to Queens of the Stone Age by way of The Cars and Type O Negative. The album was recorded at The Legendary Noise Floor in Baton Rouge, LA and then at Red Room Studios in Gonzales, LA. "A New Plague" was then mastered by music industry legend, Grammy winner Alan Douches of West West Side Music.
More than the sum of its parts, "A New Plague" represents the next step for a band with the grit they need to emerge from the scene as heroes. Despite the odds being stacked against them time and time again, Chemical City Rebels have persevered. Grinding forward in waves of volume, singalong hooks and guitar tone that would make a grown man cry, there's no stopping them now. Louisiana has always spat out the best of the best, and Chemical City Rebels are continuing a proud tradition of heavy music from the deep south.
Listen to the album's singles "Disassociate" and "DLTBGYD" here.
Band Members:
Ben Michon – Guitar/Vocals
Ben Fridge – Drums
Benton Lovoi – Bass
Ben Ryland – Guitar
Read our review here.