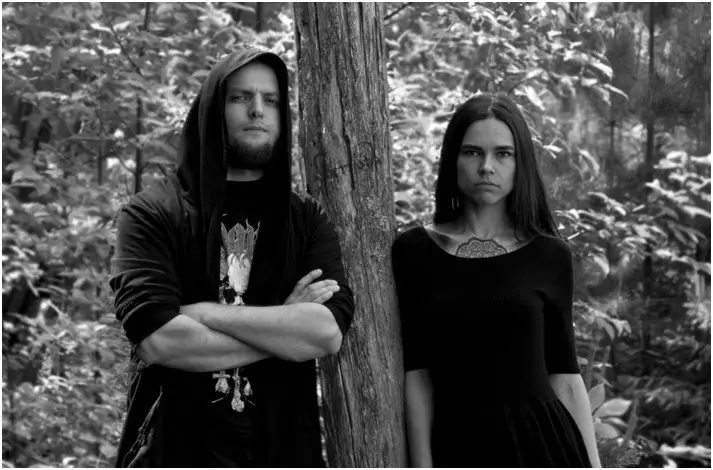 Blasphemous Records have announce the collaboration with CHERNOTA
for the release of debut album When My Blood Runs Cold.
The album is scheduled for September 13 th via Plastic Head/Code 7.
"CHERNOTA is a Black Metal/Post Black Metal project with female vocals from a godforsaken place called Udmurtia (the city of Izhevsk), almost lost in the wild Russian woods. Here lives a pagan Finno-Ugric people who believes in wood-goblins, spirits and witches. This leaves us no choice but to create such a creepy music impregnated with forests twilight and swamp damp. In our songs we're trying to grasp the mankind's nature and fate, why human's actions are sometimes so unbearable."
Released only in digital some months ago, When My Blood Runs Cold has become a cult black metal album in Eastern Europe. The dark sounds, the atmospheres, lyrics and the desperate vocals of Marina create a cold credible sulphureous sound for all black metal fans.