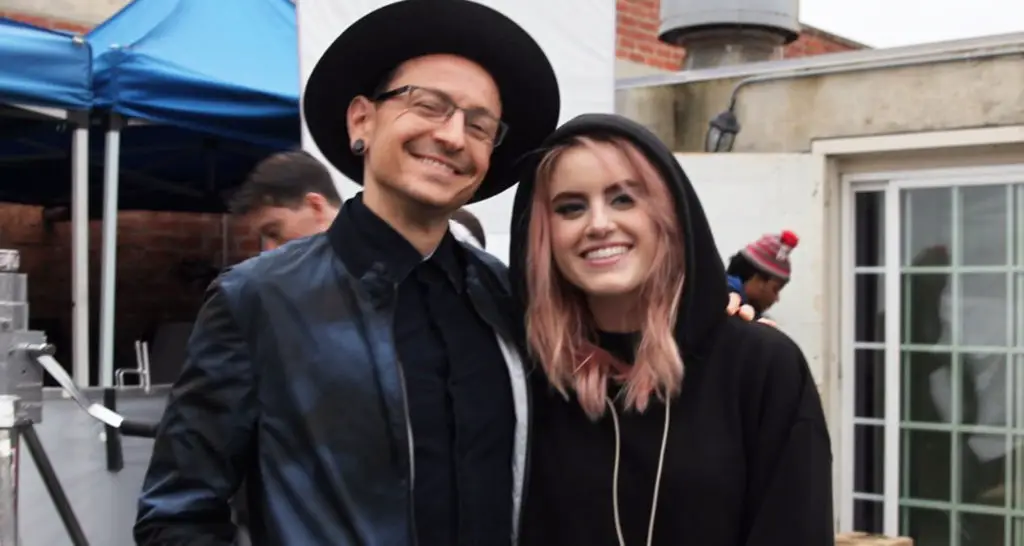 Kiiara, the singer featured on LINKIN PARK's song "Heavy", has written an emotional note to band's frontman Chester Bennington, saying that she "cannot stop crying" every time she is reminded that he is "no longer here."
"Heavy" was the first single from LINKIN PARK's latest album, "One More Light", which came out in May. The track featured Kiiara trading verses with Bennington over what was described by Rolling Stone magazine as "a sparse but nimble pop groove of swirling synths and rapt percussion."
Kiiara, whose real name is Kiara Saulters, addressed Chester Bennington's suicide in a message shared to her social media. You can check out the message below:
— kiiara (@KIIARA) July 21, 2017
Bennington's body was discovered Thursday morning (July 20) by an employee at the musician's Palos Verdes Estates home.
His body was hanging from a belt on a bedroom door inside the house in the 2800 block of Via Victoria, Ed Winter, spokesman for the L.A. County medical examiner-coroner, said on Friday. A half-empty bottle of alcohol was found in the room, though it was not near his body, Winter said.
A suicide note was not found, Winter said. Winter said an autopsy was pending, and that toxicology tests were also likely to be carried out.