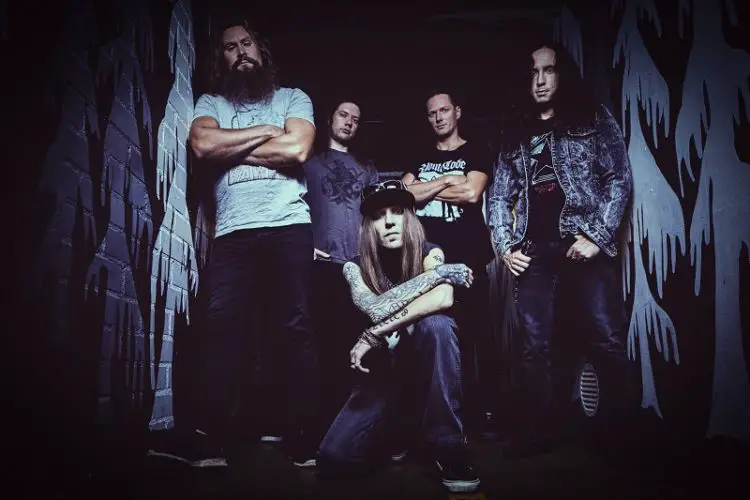 In a new interview with Heavy Music Headquarters, CHILDREN OF BODOM bassist Henkka "Blacksmith" Seppälä spoke about the current state of the Finnish "melodic death metal" scene, more than 25 years after the band's formation.
When asked if he sees any new bands that are inspired by CHILDREN OF BODOM, he responded: "For me, it's hard to say what bands are influenced by us. I'm sure there are some. When we started, there were bands you could feel were inspired by us. Some bands said it, like NORTHER. I don't think they are alive right now. They were the first that made us say, 'Wow, they sound like us.'
"As far as the Finnish melodic and technical stuff, there are so many bands now in that genre, it's hard to say what is inspired by us. The scene is strong. There are a lot of bands now. I think there are more Finnish bands out there than ever before. Now that I follow my social media, there are bands playing all over the world and being quite successful.
"It's good to see those bands playing sold-out shows in big venues in front of big crowds everywhere in the world. Even though the industry is going through major changes, live music is still there. It's probably stronger than ever, and the Finnish metal scene is probably stronger than it's ever been."
Henkka also said that fellow Finns SENTENCED and AMORPHIS were some of CHILDREN OF BODOM's main influences when the band started.
"SENTENCED was not so big at that time," he said. "I think they had a couple of big tours. When we first started touring, the first European tour we did was 12 days or 12 shows. To us, it was a long tour. We knew that SENTENCED had done a four-week tour. We were like, 'What the f*ck? How can they do a four-week tour?' Nowadays, that's the normal thing to do.
"AMORPHIS was the first band that was going out playing a lot of shows in Europe and even the States. I remember they were playing headline shows in the States in the mid-nineties. That was a really big thing for a Finnish band.
"Even though they played small venues there, it was thought impossible for a Finnish band to go play the States. STRATOVARIUS was also very big in Europe and in Asia. There were three or four bands before us, and then we and SONATA ARCTICA came in. Of course, NIGHTWISH is now making history."