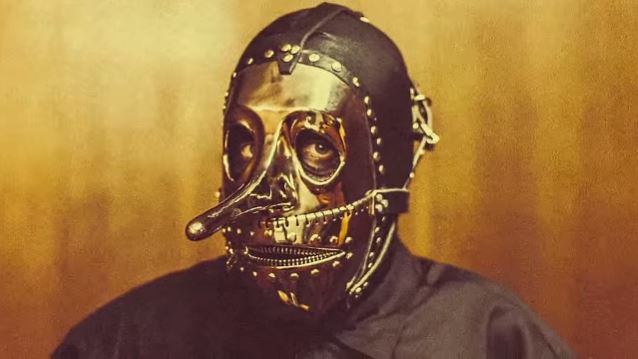 Former SLIPKNOT percussionist Chris Fehn has apparently settled his lawsuit against the group on claims he hadn't been properly compensated for his years of touring and recording with the group.
The case was voluntarily discontinued on October 29 "with prejudice," meaning Fehn can't refile the lawsuit on the same claim.
In March 2019, SLIPKNOT announced the departure with Fehn after he filed a lawsuit against his band members over unpaid loyalties.
In his lawsuit, Fehn claims to have always been told that the money from merchandise and touring is funneled through one sole company that splits profits and pays the members of the band. However, Fehn claims he recently discovered that his bandmates have set up several other SLIPKNOT-affiliated business entities in different states that appear to be collecting money from the band.
Fehn said he was unaware of the separate companies, and claims to have never received a dime from them. He specifically accuses band leaders Shawn Crahan and Corey Taylor of shady business dealings.
Chris was replaced in SLIPKNOT's touring lineup by a percussionist nicknamed "Tortilla Man." Tortilla Man is believed to be the multi-instrumentalist Michael Pfaff, who played keyboards with Crahan in the band DIRTY LITTLE RABBITS and is also a member of the Iowa-based duo THE SNACKS.
SLIPKNOT released their sixth studio album, We Are Not Your Kind, on August 9 via Roadrunner Records. Album was once again recorded at a Los Angeles studio with producer Greg Fidelman, who engineered and mixed SLIPKNOT's 2004 album Vol. 3: (The Subliminal Verses) and helmed 2014's .5: The Gray Chapter.