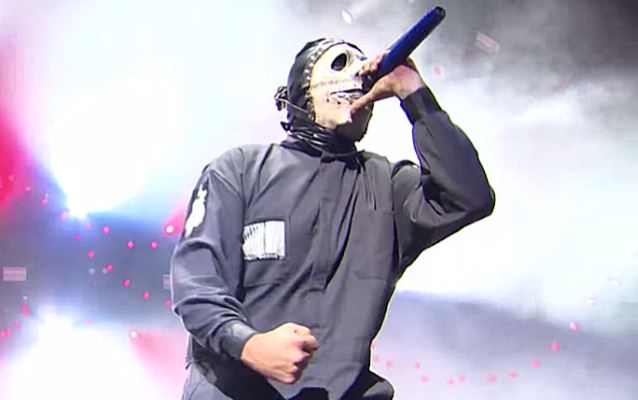 Percussionist Chris Fehn recently filed a lawsuit against SLIPKNOT claiming that he hasn't been properly compensated for his years of touring with the group.
Just a couple of days later, SLIPKNOT posted an announcement on its website saying Fehn is no longer part of the band.
In his lawsuit, Fehn claims to have always been told that the money from merchandise and touring is funneled through one sole company that splits profits and pays the members of the band. However, Fehn claims he recently discovered that his bandmates have set up several other SLIPKNOT-affiliated business entities in different states that appear to be collecting money from the band.
Fehn says he was unaware of the separate companies, and claims to have never received a dime from them. He specifically accuses band leaders Shawn Crahan and Corey Taylor of shady business dealings.
Now you can read the public court record of the lawsuit summons that Fehn's lawyers filed.
Fehn's lawsuit is filed against two different versions of "Slipknot, Incorporated", a New York and a California corporation; Knot Merch LLC,  Knot Touring LLC, SK Productions, LLC; Knot Touring LLC, M. Shawn Crahan aka Clown, Corey Taylor and Robert Shore, the band's manager, as well as Shore's law firm, Rob Shore & Associates, Inc.
Below are some of the points covered:
The actions of CRAHAN and TAYLOR have damaged FEHN and the SLIPKNOT partnership.
FEHN is entitled to an accounting of the business of the SLIPKNOT partnership from its inception through and including the present.
FEHN is entitled to the imposition of a constructive trust on the SLIPKNOT marks for the benefit himself and the SLIPKNOT partnership.
FEHN's services were not rendered gratuitously but with the expectation of compensation.
FEHN was not compensated fully or reasonably for his services performed.
FEHN is entitled to damages caused by the breach, including interest there on.
You can read the entire document here.