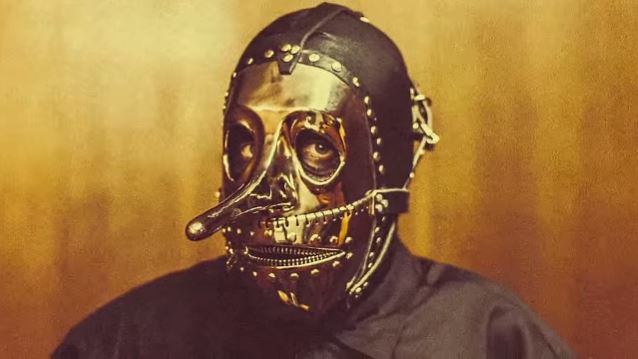 Following January 3rd a hearing in court former SLIPKNOT percussionist Chris Fehn's lawsuit against his former bandmates Corey Taylor and M. Shawn "Clown" Crahan will continue.
A hearing in the Supreme Court of New York saw judge Melissa Anne Crane strongly indicate that Fehn's suit would continue.
Justice Crane first heard motion six, filed by several SLIPKNOT-related business entities, which sought to dismiss the case brought against them "for failure to state a cause of action."
An excerpt from a brief, filed November 19, can be read below (via MetalSucks): ""Plaintiff Christopher Fehn's ("Fehn") opposition brief only confirms that Fehn does not have any valid claims or causes of action against the Moving Defendants, or against any of the defendant SLIPKNOT corporate entities for that matter.
"Fehn's purported claims, as alleged in Counts 2 and 3 of the FAC, are entirely based upon his claims against the alleged Iowa general partnership (the "Partnership"), of which Fehn claims to be a general partner, and which he alleges ran the business of the SLIPKNOT band.
"Fehn alleges in the FAC and in his opposition brief that this Partnership subsequently created corporate entities, including Moving Defendants, to carry out the business of the band; however, he fails to articulate any wrongdoing by those entities. In fact, he does not allege any conduct whatsoever by these entities.
"At most, he alleges that at the Partnership's direction he performed unspecified services for the SLIPKNOT corporate entities, although he admits that he does not know what work he performed and for what entity. (Opp. Br. at 8).
"Additionally, Fehn fails to describe any particulars of any implied in fact contract with the SLIPKNOT corporate entities; what services he performed for which entity; how any corporate entity breached any implied agreement or how any corporate entity was unjustly enriched or benefitted in any way from his alleged services.
"Finally, Fehn's contention that the business of the SLIPKNOT band was conducted through the Partnership defeats his claims against the SLIPKNOT corporate entities because a partnership may not conduct its business in a corporate form. For all these reasons and as further discussed below, Counts 2 and 3 of the FAC should be dismissed."
In March, SLIPKNOT announced the departure with Fehn after he filed a lawsuit against his band members over unpaid loyalties.
In his lawsuit, Fehn claims to have always been told that the money from merchandise and touring is funneled through one sole company that splits profits and pays the members of the band. However, Fehn claims he recently discovered that his bandmates have set up several other SLIPKNOT-affiliated business entities in different states that appear to be collecting money from the band.
SLIPKNOT released their sixth studio album, We Are Not Your Kind, on August 9 via Roadrunner Records. Album was once again recorded at a Los Angeles studio with producer Greg Fidelman, who engineered and mixed SLIPKNOT's 2004 album Vol. 3: (The Subliminal Verses) and helmed 2014's .5: The Gray Chapter.