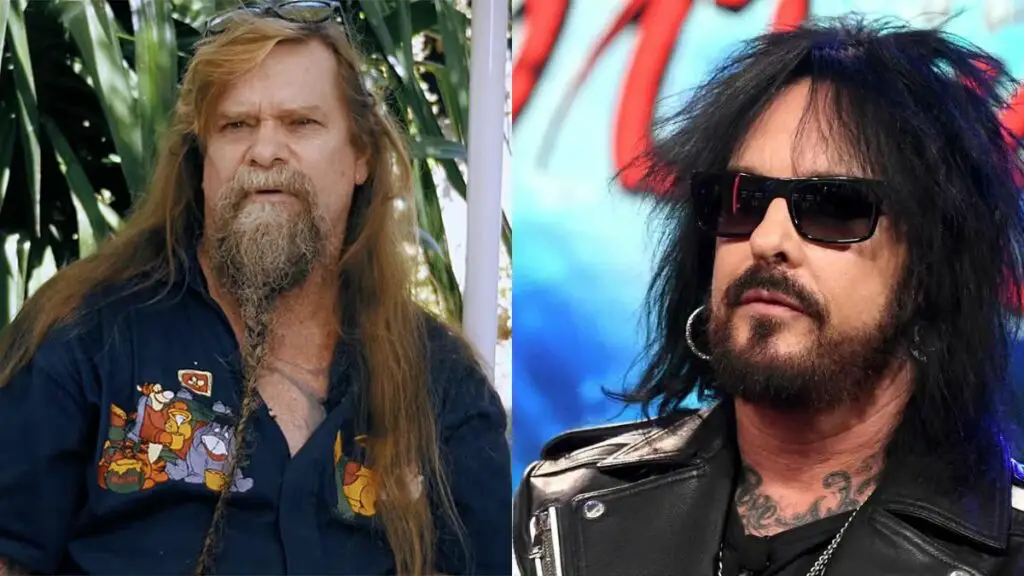 Former W.A.S.P. guitarist Chris Holmes, who recently completed radiation therapy in his battle with cancer in throat and neck, was asked in a new interview with Canada's The Metal Voice if he has heard from W.A.S.P. leader Blackie Lawless since his diagnosis.
"Blackie could have helped to pay for some of my treatment, but [he didn't]," Holmes responded. "But Nikki Sixx [MÖTLEY CRÜE bassist] did. He gave me a lot of money. He was the first one; he forked over 500 bucks, and I love the guy for it. Thank you, Nikki. I love him for that."
"About the first month I was sick, [I got video messages of support from fellow musicians] and [I got one from JUDAS PRIEST singer Rob Halford]. [In his message, he said], 'Chris, this is your Metal God, Rob Halford.' And it was kind of cool," he continued, "Rob talked a little bit on there. And then the guitar player that took [Glenn] Tipton's gig [Richie Faulkner] thanked me.
"A bunch of… tons of people did. But nobody from W.A.S.P. did. It's kind of weird. Nobody. [Blackie] didn't send me a message at all. I thought he would, but he didn't. But that's okay; I didn't expect it. Glenn Hughes did. I met Glenn on the [BLACK] SABBATH tour [in 1986, when W.A.S.P. was the support act]. What's sad is I haven't been able to talk to him since he was fired [from SABBATH]. And we were good drinking buddies [on that tour]. He's got a heart of gold."
A few hours after Chris's diagnosis was made public in February, Lawless released a statement via W.A.S.P.'s social media in which he said: "The entire W.A.S.P. family are all optimistic of a positive outcome concerning the diagnosis for Chris. I certainly wish him the very best."