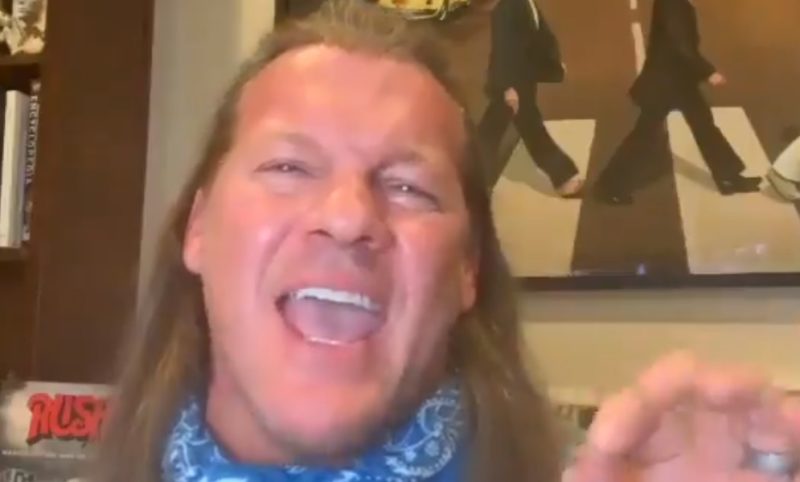 During a recent chat with SW Wall Interviews, FOZZY guitarist Rich Ward about the band's "Save The World" 2022 U.S. tour, which kicked off on March 31 in Detroit.
When asked what fans can expect to see at the shows, Ward: "FOZZY really started off as a live band. The fact that someone signed us and gave us the ability to start making records was something that we learned to do over time.
"Our strength really still lies in being a tremendously entertaining band. And anyone who knows anything about [FOZZY singer] Chris Jericho knows just his natural ability to be the premier showman in any business that he's in. Chris is, I would say, in the top five of all frontmen in the business today. And then the band that Chris has is a bunch of killers. All of us have been in bands our entire life, and we've built this incredible team of friends and family around him, and it's exciting, man."
Ward also talked about FOZZY's new drummer Grant Brooks, who joined the fold in January following the departure of longtime drummer Frank Fontsere.
"We'd seen Grant play every night over a period of time, because Grant was in a band called THROUGH FIRE that opened for FOZZY on a couple of different tours," Rich said. The hardest part about being in a band is not 'is it going to work musically?' The hardest part is, 'How's the chemistry?' 'How are you gonna work as a team?' So for people who have never been in a situation where you played in a band or… It's no different than a sports franchise. You can be a fantastic point guard, but if you don't play well with the team, it doesn't matter. It really comes down to chemistry and how all of those separate players play together. And that's what makes a band incredible.
"So, we knew that Grant was a fantastic guy and that we really enjoyed hanging with him," Ward added. "We knew he was a great player. So all we needed to do was just kind of get in a rehearsal space with him, play through a few songs and see how that clicked. We knew immediately after the first couple of songs that this was a good fit. And we're now a week into our first tour with him, and he's killing it."
FOZZY's new album, Boombox, will be released on May 6. You can pre-order it via Amazon here.