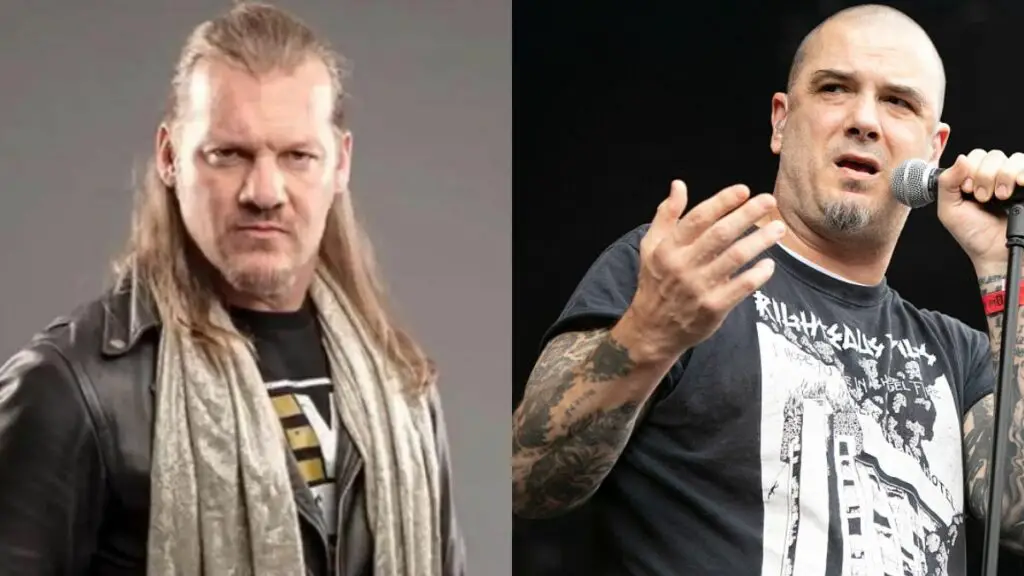 FOZZY frontman Chris Jericho has shared his thoughts on recently announced PANTERA reunion show with surviving members Philip Anselmo and Rex Brown, who will unite with guitarist Zakk Wylde (OZZY OSBOURNE, BLACK LABEL SOCIETY) and drummer Charlie Benante (ANTHRAX) for a world tour under the PANTERA banner.
In a new interview with Oran O'Beirne of Ireland's Overdrive, Jericho said: "I think it's great. I'm amazing. I was very good friends with Vinnie and I think that, in retrospect, both Vinnie and Dime would be very happy about this. I think that a world with PANTERA music in it, is better than a world with no PANTERA music in it. I think they got the right guys to help out, with Charlie and Zakk, and when it comes to a whole generation of kids that never got to see those songs being performed live, this is their chance, and it's gonna be amazing.
"At the end of the day, it's about music and sharing the experience of great music amongst people," he added. "I don't believe that those songs should be locked away and not performed in a grand setting. It's time for everybody to experience some kind of connection with that music again, be it for the very first time or perhaps just one more time. Either way, it's gonna be amazing."
According to Billboard, the lineup has been given a green light by the estates of the band's founders, drummer Vincent "Vinnie Paul" Abbott and guitarist "Dimebag" Darrell Abbott, as well as Brown, who last year said Wylde wouldn't tour with PANTERA if a reunion were to happen. It's unclear what changed his mind.
PANTERA will play its first shows in over 20 years in December 2022, starting with a co-headlining slot at Mexico's Hell & Heaven Metal Fest and at Mexico's Monterrey Metal Fest, followed by appearances at three Knotfest festivals in South America. There will also be a one-off show with JUDAS PRIEST in São Paulo, Brazil.