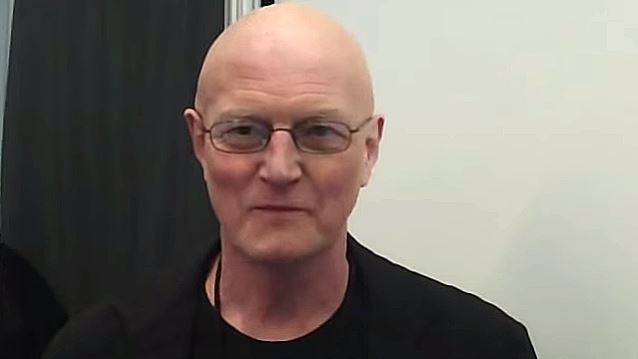 In a new interview with Robert Cavuoto of Sonic Perspectives, Chris Slade says that he is "always ready to go" if he gets a call from AC/DC to join them on tour.
Slade played drums on band's latest album Rock Or Bust, which was released in November, 2014. Since then, AC/DC has apparently finished recording a new album, with Phil Rudd sitting behind the kit in the studio.
He now addressed his current status with AC/DC, and also offered an update on band's touring plans: "There are always going to be rumors with AC/DC. The only person who knows what will happen is Angus [Young, AC/DC guitarist]. It isn't going to be this year. I can actually say that it will not happen in 2020. [Laughs]"
Asked if he will be ready to rejoin AC/DC in 2021 if he gets the call, Slade said: "I'm always ready to go. I love to travel, playing drums, and being on the road as not many people can say that. I hope I will be doing it for many more years."
In February, TWISTED SISTER frontman Dee Snider confirmed that there will be new AC/DC album and it will feature "some surprises" related to late rhythm guitarist Malcolm Young.
"I had dinner with [AC/DC singer] Brian [Johnson] recently, and we talked about [the band's return to activity]," Snider said during a February appearance on SiriusXM's Trunk Nation. "He told me a lot of stuff, and a lot of stuff that I don't wanna say.
"But we know from the photos, and Brian confirmed it, they've been in the studio, they've been recording. The original — I don't say the 'original' guys, because a lot of 'em are gone, but I say the 'classic' lineup is back together and there are some surprises, which I can't talk about, regarding Malcolm Young that just had my jaw on the floor. I will say he will be present. So this is AC/DC as we know and love them."