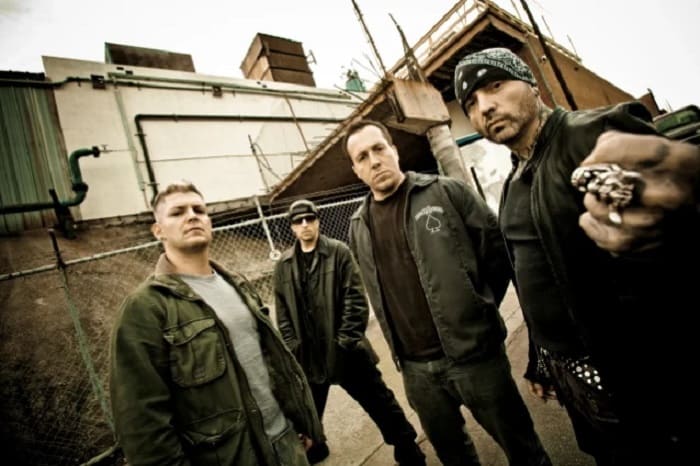 The classic lineup of BIOHAZARD — Billy Graziadei (rhythm guitar, vocals), Bobby Hambel (lead guitar), Danny Schuler (drums) and Evan Seinfeld (lead vocals, bass) — will reunite for a number of European Festival Appearances In 2023.
The classic lineup will reunite for an appearance at next year's Bloodstock Open Air festival at Catton Park, Walton-on-Trent, United Kingdom. BIOHAZARD will headline Sunday night, August 13, 2023, on the Sophie Lancaster stage. BIOHAZARD will also perform at the Dynamo Metalfest, set to take place August 19-20, 2023 in Eindhoven, Netherlands.
BIOHAZARD are considered one of the pioneer bands of the crossover thrash genre. They have released nine studio albums, multiple compilations and live albums. Their latest album, Reborn in Defiance, was released in 2012.
The band has sold over four million records worldwide. BIOHAZARD is known for their outspoken views on many social issues such as politics, religion, drug abuse and pollution. They have also been credited as one of the first bands to fuse hardcore punk with heavy metal and rap music.