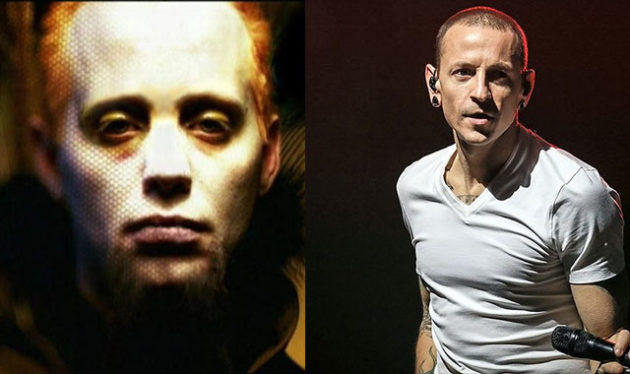 Keyboardist Madonna Wayne Gacy, who was a member of Marilyn Manson's band between 1989 and 2007, shared a following message regarding Chester Bennington's death:
"Go Team Brian! I don't see Brian [Warner, aka Marilyn Manson] hanging himself yet. 0 parents, 0 children, 0 siblings. And he still has not given up the ship.

"I know I'm sounding like a p*ssy, but if you think it is hard to be in Linkin Park versus Marilyn Manson: cracker please.

"Everything comes with a f*cking price, and if you can't handle the rock world and the depression or drugs or whatever, don't get into it to start.

"I'm sure you gave up a stable home and family to be a musician, but you get the million fans… DEAL!

"It's about the balls to not commit suicide, especially when others in your family could suffer.

"The Grass Is Always Greener, and that is why rock stars write songs about regular people as per Bruce Springsteen or John Cougar Mellencamp or whatever.

"As previously stated, F*CK YOU: Kurt, Chris, & Chester!

"Just get this sh*t out of my news feed! It is a big old sh*t sandwich… and their children have to eat it…

"Everybody imagines the best side of the fence to be the only side that is there.

"I recall being on the other side of the fence, telling people how they don't understand how hard it is to be a touring musician… and then suddenly realizing when you're back in the regular world, what a piece of sh*t you were.

"If you haven't thought of killing yourself in the Rock life, you're not living the rock life.

"That's the weird thing, I can totally understand the toll that fame and drugs and whatever have on people in the music industry. But when you have children? Who the f*ck would do that to their own children?

"When you have living relatives, you punish them by killing yourself, not yourself.

You don't do that to your parents, nor your siblings, let alone your children. Stop thinking about yourself, be a man, step up, care about someone other than yourself.

"Real men go to work everyday, and do jobs that they hate, and want to kill themselves, but they don't."
Bennington died of an apparent suicide Thursday morning, the Los Angeles County coroner confirmed. He was 41.
A spokesperson for the Los Angeles County Fire Department said they received a call about 9 a.m. regarding a cardiac arrest in Palos Verdes Estates. Law enforcement sources told TMZ that Bennington was home alone at the time of the suicide. His family was out of town and a housekeeper discovered his body in his bedroom.
Firefighters arrived and cleared the scene by 9:29 a.m. Officers responding did not find a note.