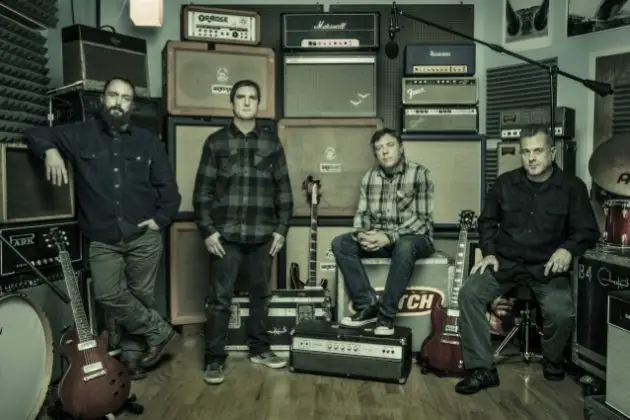 CLUTCH will perform some very special sets on their annual run of dates between Christmas and New Year's Eve.  The upcoming dates in D.C., Sayreville,  and Philly will feature 3 completely different sets, 54 songs total. In addition, the band will play Blast Tyrant in its entirety for the first time ever on New Year's Eve at Union Transfer in Philadelphia, PA. Tickets are available here.
Shows are as follows:
December 29 – 9:30 Club Washington DC
December 30 – Starland Ballroom Sayreville NJ
December 31 – Union Transfer Philadelphia
"We've been having a blast over here in Europe playing a ton of songs spanning our 28 year career" states drummer Jean-Paul Gaster. "Nuremberg marks the 4th night of the tour and so far we've played 62 different songs. It is for this reason we've decided to play three completely different sets for the final three Clutch shows of 2019.
"For those folks who have already bought tickets to one of these shows but have been thinking about attending a second or third, know that you'll be seeing totally different set each night. The New Year's gig is gonna be extra fun as we'll be playing the Blast Tyrant record in its entirety. Please come celebrate ClutchMas! with us!"