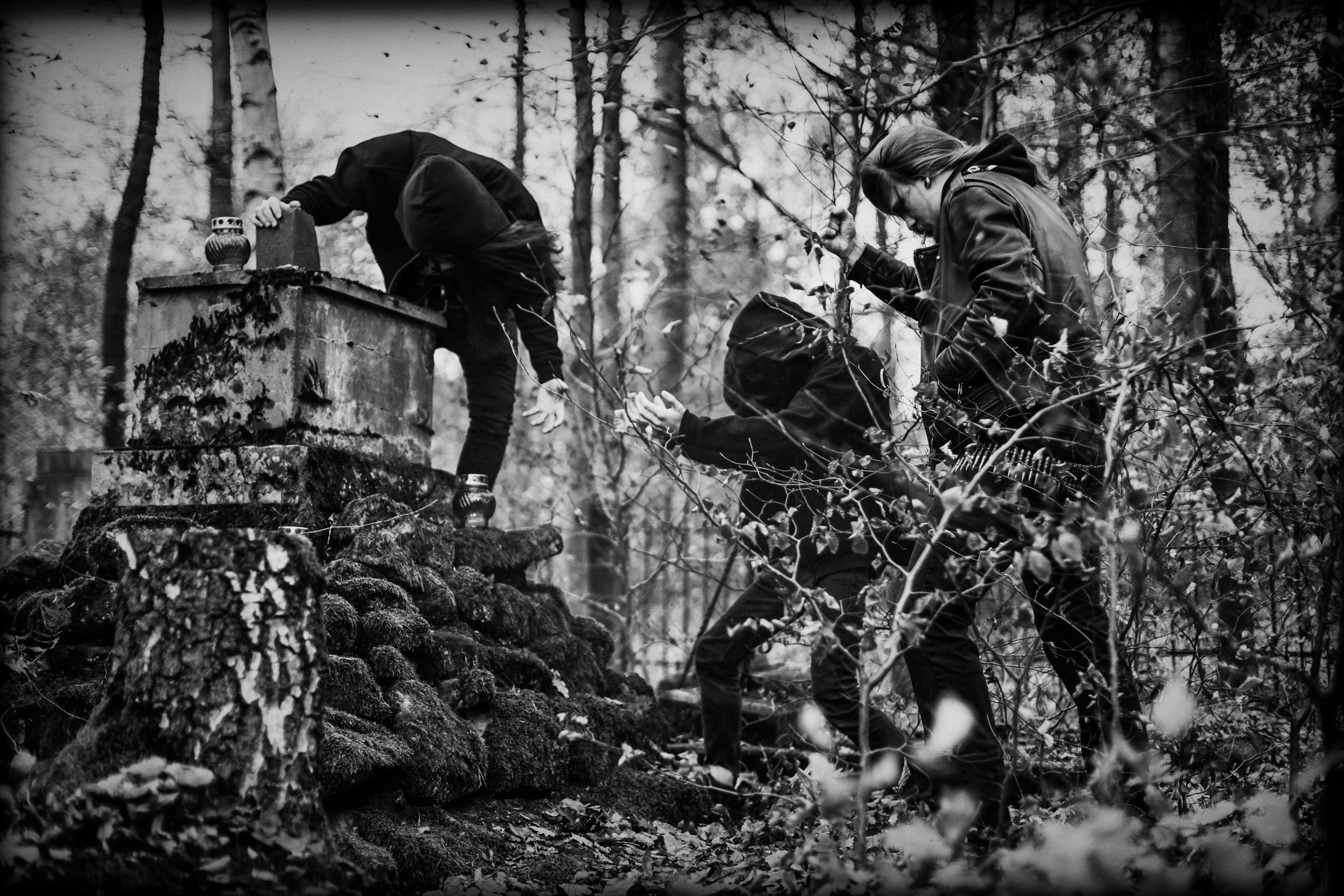 "We shall dive down through black abysses, and in that lair of the Deep Ones we shall dwell amidst wonder and glory forever."
'Monolithic' is the main adjective to properly describe INTO COFFIN's Doom Death, and it truly is. Just as their debut album, "The Majestic Supremacy Of Chosmic Chaos" contains slow, heavy bulldozing riffs pairing with the pummelling drumming that create an uncomfortable tension right before the whole thing ruthlessly fall in an abominable ride into the somber blackness. Atmospheric yet relentlessly oppressive, these two tracks portray a step further for the German trio, marking their Doom Death with terror and hopelessness. Echoing of Disembowelment, Winter and Witchchrist, this MCD leads the listener into a miserable and horrific realm of tragedy, conjuring dreadful memories from H.P.Lovecraft's tales. …And with strange aeons, even death may die.
Read our review here.
Into Coffin's "The Majestic Supremacy Of Chosmic Chaos" will get out from the darkness on December 4th via Terror From Hell Records.