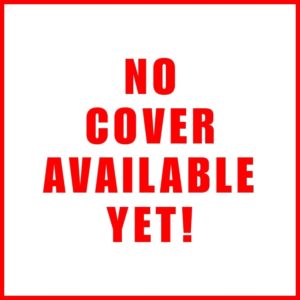 I always say that it's very important to a reviewer to listen to an album more than one time especially when the album from an unknown  band. There is nothing like giving the band the chance for a second, or third, listen. Or, maybe, let it decant as done with wine. In this very particular case, let it decant for a day or two. In general, it works miracles. That's exactly what happened with me and Comeback Kid with "Heavy Steps." At first, I was a bit disappointed because in the press release the band was labeled as Hardcore and as I do appreciate Hardcore I went for it. Ok, then. First time the band sounded too Metalcore for me. I mean, much more modern than I expected, mostly vocals that reminded me a lot screamo which I said here many times that I really don't appreciate. However, I gave the band a second chance and let it decant for two days. Well, I don't know if it is me but it does sound much better now. Of course, vocals hadn't changed a bit but the combination of a Hardcore instrumental with the emotional vocal sound to me as killer combination. Uh, now I get that Comeback Kid can be labeled as Melodic Hardcore. Though very different from the bands I've met as Bad Religion, Social Distortion or even NOFX.
Ok, my dear fan, for your information I do appreciate Hardcore and I do have lots of respect for them bands. I'm not sure if I had told it before but Hardcore played a very important role on the making of Extreme Metal especially when it comes to speed. So, following this very tradition, "Heavy Steps" is fast played. Most tracks are really fast and I have to highlight the especial abilities of drummer Loren Legare who beats really hard and fast showing not only lots of will to beat but also a refined technique. The drums intron he does on tittle track "Heavy Steps" is so great, but so great that it reminded me of "You Could Be Mine" drums intro. Tracks as "Shadow of Doubt" and "Dead on the Fence" made me remind the greatest Crossover band Suicidal Tendencies without the sick guitar solos but wiht the same refined guitar riffing. By the way, "Heavy Steps" is a power house of sick and complex guitar riffing. Take "True to Form" for instance. Killer, just a killer track with all the wraith and fury that Hardcore requires with a Metal complexity and technical instrumental.
"Heavy Steps" proves to me two very important things. The first is that I am right in giving bands two or more chances. One can always be surprised as I was. The second is that I love this job because I wouldn't know any of those exciting bands I've been meeting here otherwise. Comeback Kid are just one of them.
Comeback Kid "Heavy Steps" was released on January 21st via Nuclear Blast Records.
Track Listing:
Heavy Steps
No Easy Way Out
Face the Fire
Crossed feat. Joe Duplantier
Everything Relates feat. JJ
Dead on the Fence
Shadow of Doubt
True to Form
In Between
Standstill
Menacing Weight
Watch "Heavy Steps" official video here: