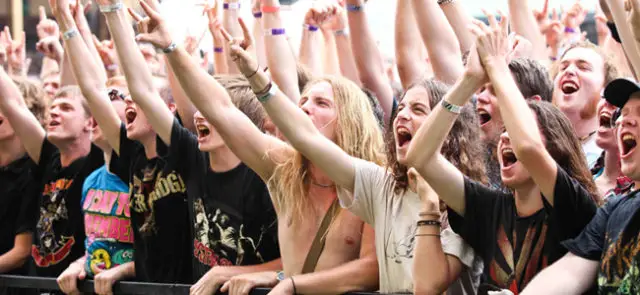 Missouri Governor Mike Parson has given a green light for concerts to begin again in the state as early as Monday.
Governor Parson released his Show Me Strong recovery plan on April 27 which allows for retail operations, restaurants, sporting events and concerts to conduct business as long as "seating shall be spaced out according to social distancing requirements," starting May 4.
A representative from Missouri's Department of Health and Senior Services told Billboard that "event organizers are expected to keep concertgoers six feet or more apart to limit the spread of the novel coronavirus."
"There are currently no limitations on social gatherings as long as necessary precautions are taken and six feet of distance can be maintained between individuals and/or families," the Show Me Strong recovery plan reads.
Despite the lift of the ban, the state's largest cities such as St. Louis, Springfield and Kansas City will keep local ordinances in place that ban live events.
Dr. Ezekiel "Zeke" Emanuel, a special adviser to the director general of the World Health Organization, recently said that he doesn't anticipate it to be safe to return to concerts, sporting events and other mass public gatherings for another 18 months.
In an interview with the Los Angeles Times, Emanuel said: "If 1% of the population has COVID-19 and half are asymptomatic, that's 250 people in a stadium of 50,000, all touching chairs, eating food, talking and jumping and shouting. Is there is a better place for spreading disease?"
"Going back to those situations, for all of us who love concerts, it's hard to see how to do that without a vaccine."