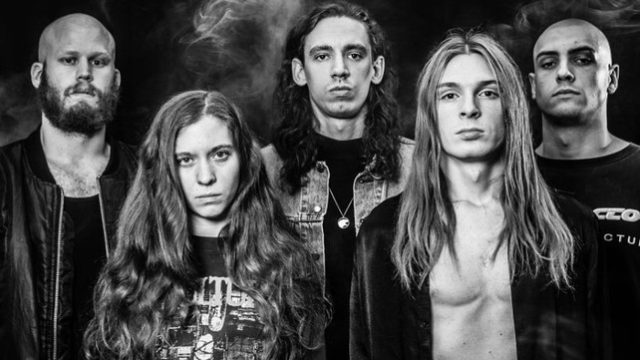 In a new interview with Kerrang! magazine, CODE ORANGE vocalist/drummer Jami Morgan discussed the band's upcoming album Underneath, due out on March 13 via Roadrunner Records.
"We want to grow and do things that bands from our world haven't been afforded the opportunity to, which we have scratched and clawed our way to do so far – like Coachella, Morgan said. "We're gonna take those opportunities and swing for the fence; we're gonna put it all on the line, and see where it can go."
When asked about the current state of rock and metal music, and where CODE ORANGE fits in, he responded: "I think in rock and metal there's a lot of great stuff, but there's not a ton of stuff that feels super-relevant. I think a lot of older stuff feels more relevant now than some current stuff coming out.
He continued: "I'm not saying that about hardcore or extreme music, but in terms of something that cracks the surface – which I intend on doing – I don't feel like there's anything incredibly relevant in a way that's not just trying to be a see-through cash-in attempt to co-opt what's cool.
"This record isn't that, but it's more relevant than anything that's coming out in rock and metal this year. Period."
Official music video for Underneath title track can be seen below.