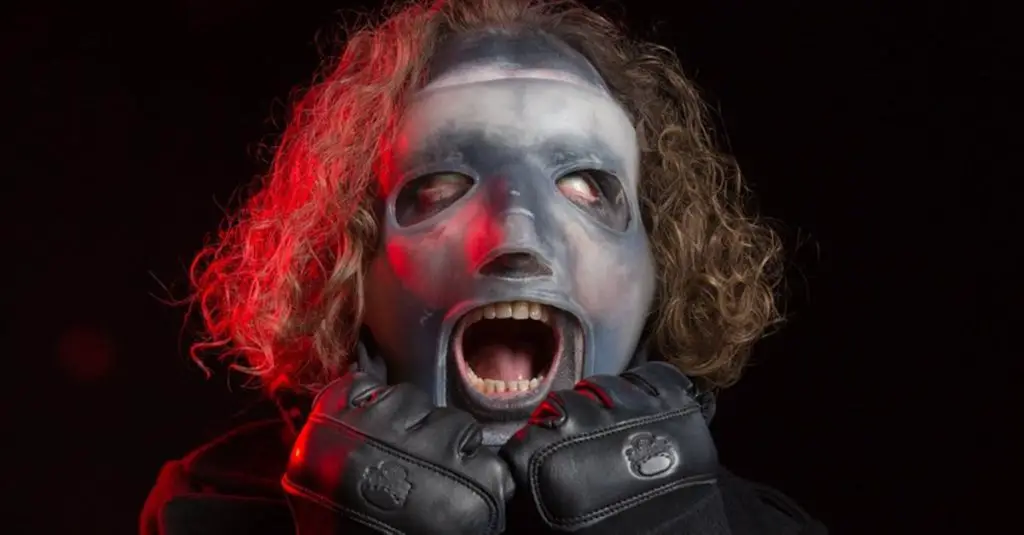 During a recent conversation with Scott Bowling, SLIPKNOT frontman Corey Taylor talked about the current status of the band, with possible plans for new music.
Corey said (watch interview below): "The plan right now with SLIPKNOT is to try and A) finish up the touring next year, and B) We're thinking about kind of putting another album out maybe next year.
"But I don't know what the plan is yet," he continued. "I just know that we all kind of feel there's unfinished business and we want to finish that out before we do anything. But I know that we were talking about doing it because we only have one album left on our contract."
When asked "so you're not gonna hit them with the greatest hits?", Corey responded: "We already did one. I've always had the best name for a greatest hits album for us and nobody wanted to use it. And I was like, 'You guys are sitting on a gold mine…'
"People Equal Hits… I thought it would have been so great with the bar code and then you swap the 's' from around to 'Hits.' I was like, 'Dude, it sells itself!
"Sadly, I was outvoted," he added. "So direct all of your anger towards the rest of the band because I thought it was dope."
SLIPKNOT's "Unsainted" single was recently certified gold by the RIAA (Recording Industry Association Of America) on October 7 for accumulating 500,000 certified units.
One equivalent song unit is equal to a single digital song sale, or 150 on-demand audio and/or video streams, according to the RIAA.
"Unsainted" is taken from SLIPKNOT's latest album, We Are Not Your Kind, which was released on August 9, 2019 via Roadrunner Records. Album was once again recorded at a Los Angeles studio with producer Greg Fidelman, who engineered and mixed SLIPKNOT's 2004 album Vol. 3: (The Subliminal Verses) and helmed 2014's .5: The Gray Chapter.
We Are Not Your Kind sold 118,000 equivalent album units in the U.S. in its first week of release to land at position No. 1 on the Billboard 200 chart. Furthermore, the album made an impact worldwide with No. 1 debuts in the United Kingdom, Mexico, Australia, Canada, Japan, Ireland, Belgium, Portugal and Finland, as well as Top 5 debuts in Germany, France, Norway, Italy, Austria, Sweden, Switzerland, The Netherlands, Poland, Spain and New Zealand.