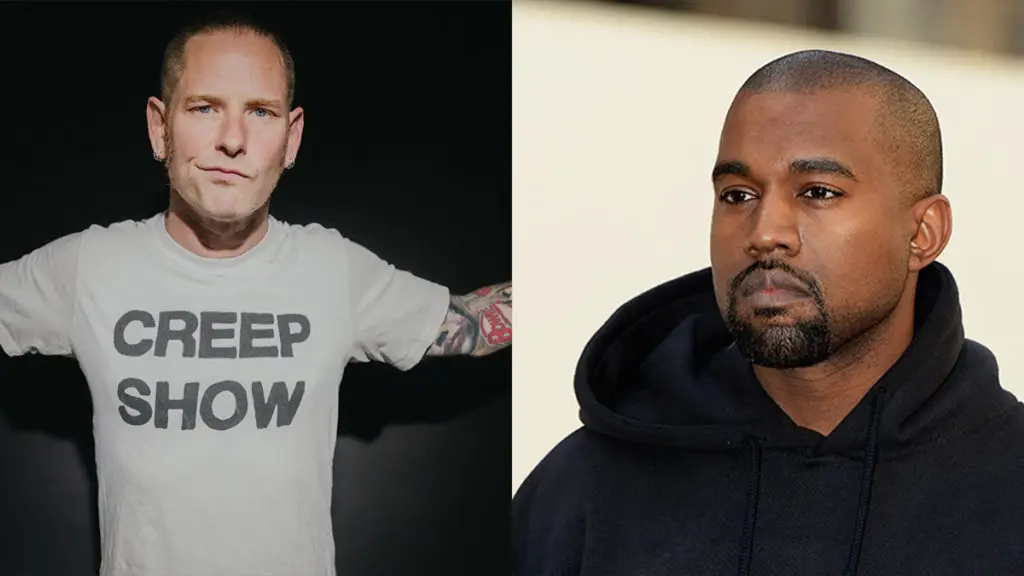 SLIPKNOT and STONE SOUR frontman Corey Taylor has blasted Kanye West for announcing that his new album, Donda 2, would be released exclusively on the rapper's $200 proprietary hockey-puck-sized streaming devices, which allow users to remix songs as they listen.
Kanye released four Donda 2 tracks to his Stem Player on February 23 following a listening party and live performance in Miami the night prior. The next day, he released 12 more songs, calling the 16-track collection the "Miami Version."
Now, in a new interview with U.K.'s Metro, Taylor commented on Kanye's release strategy, saying: "It's like releasing all the parts for a car and sending them to people's houses and going there, you got a free car, now you've got to figure out how to build the goddamn thing.
"You're assuming that the audience has the access and same technology that you have but you're a f*cking moron for doing that. Are you serious? It doesn't work that way. The thinking that that's a smart thing to do just shows you how convoluted and off the f*cking property Kanye West really is.
"When you've got that much money and that much people around you telling you exactly what you want to hear, your concept of reality just goes right out the f*cking window."
Addressing the steep Donda 2 price, Taylor noted that inflation is "f*cking batsh*t" worldwide and added, "People can't afford their f*cking apartments for f*ck's sake. It's not right. It's just so pompous and ridiculous.
"If we [SLIPKNOT] did that, we would be f*cking demonized but I guarantee people are looking at him like he's a genius, and it's, like, for f*ck's sake, pull your head out of your a*s, put it on CDs and just f*cking give it to people. If you want to do that, put it together in a way that people can actually listen to it. It's such f*cking horsesh*t."