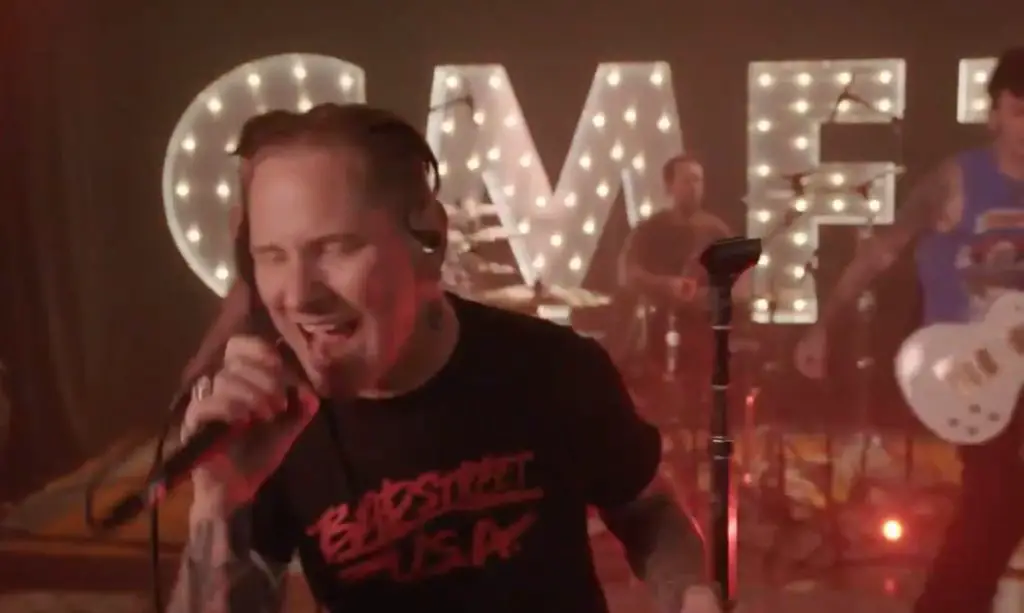 Video of SLIPKNOT and STONE SOUR frontman Corey Taylor performing a cover version of the MOTÖRHEAD's"Ace Of Spades" with his solo band can be seen below.
Taylor will play at The Forum in Los Angeles today (October 2) as part of the Forum Or Against 'Em global pay-per-view streaming event. Tickets are on sale now from watch.thecoreytaylor.com.
Forum Or Against 'Em will be a full arena production complete with a visual feast of pyrotechnics, a stacked set list featuring all tracks from CMFT, select fan-favorite cuts from Taylor's SLIPKNOT and STONE SOUR catalogues, a handful of covers and an incendiary guest performance from rock n' roll girl-gang dance squad, THE CHERRY BOMBS. Kicking off the event's festivities will be a special pre-show event hosted by presenter/journalist, Beez that will feature exclusive interviews and behind-the-scenes footage, starting at 1pm PDT/4pm EDT on Corey's Facebook Page.
Today is also official release date of Taylor's debut solo album, CMFT.