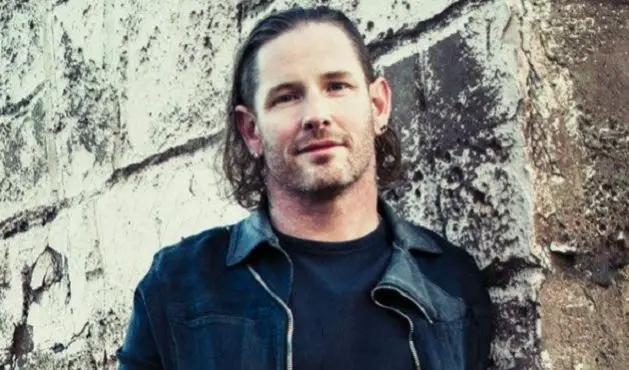 SLIPKNOT and STONE SOUR frontman Corey Taylor spoke about his recent solo live performances and his in-the-works solo album in an interview with Terry "Beez" Bezer of WhatCulture Music.
"The great thing about being a fan is you never forget the passion you have for music," Corey said (as transcribed by Blabbermouth.net). "You never forget the songs that you love. For me, there's no such thing as a guilty pleasure, so I'm going to listen [to] and play whatever I want. It was great. It's been cool to kind of start building the momentum for a potential solo run…
"It's definitely going to be rock-based, but it's going to be rock meets so many different things," he continued. "There will be harder-edged stuff, but there also will be big, expansive, huge, world-changing guitar songs that you're going to want to sing along to. That's just who I am, and I'm not going to fight who I am. I've got 26 songs written, and I'm not done yet."
Corey also talked about SLIPKNOT's latest album, We Are Not Your Kind: "There's been hints of it over the years — that kind of unconventional thinking and the approach. We really kind of hinted at it on Vol. 3, and this album, to me, feels like a great mixture of Vol. 3 and Iowa — that darkness, but with that creative, artistic vibe.
He continued: "It felt like that's the way we were heading, and then for whatever reason — the turmoil in the band or whatever — it kind of got off the rails a little bit, and things got a little more conventional. Coming back to this felt great. We were like, 'The shackles were off. Let's make an album for us again and see what happens.' Obviously, .5 was us mending and just letting ourselves mourn and feel, 'Okay, do we want to do this?'
"Once we answered that question, it became, 'Okay, let's see where we're going to go now.' Because we did that — and because we went completely unconventional — it really challenged the way people listen to us again. It's made people go back and listen to the old stuff and go, 'Dude, did I miss something here? How does this make sense?' That's what's been really great about it, and it's got me excited about the whole thing again."
SLIPKNOT released their sixth studio album, We Are Not Your Kind, on August 9 via Roadrunner Records. Album was once again recorded at a Los Angeles studio with producer Greg Fidelman, who engineered and mixed SLIPKNOT's 2004 album Vol. 3: (The Subliminal Verses) and helmed 2014's .5: The Gray Chapter.