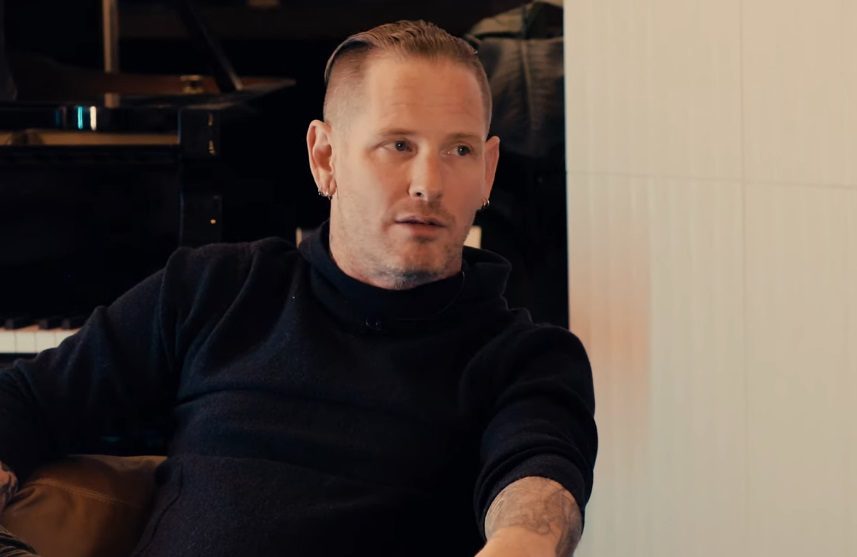 During a recent chat at this year's GalaxyCon, SLIPKNOT and STONE SOUR frontman Corey Taylor was asked if there is a specific genre of music that he would still like to tap into that he has not yet pursued with any of his projects.
"I definitely want to do a jazz album at some point," he responded. "I talked about it in a couple of different interviews and stuff. But I definitely have a certain style of jazz that I kind of gravitate towards more — like a dirtier size of jazz; the whiskey jazz is what they call it…
"I definitely still want to do a darker acoustic album. I don't write stuff like that all the time, and the reason I don't do that is because it's so easy for me; I can write that sh*t in my sleep. I like tripping out on all the genres that I grew up listening to and trying to create some amalgam hybrid that is exciting and kind of pops and gets people into the stuff that I was listening to. Other than that, I don't know, man. I've done it all."
Elsewhere in the interview, Coreytalked about SLIPKNOT's follow-up to 2019's We Are Not Your Kind, revealing he only has three songs left to record.
"I was actually supposed to finish my vocals this week. I got screwed, man, [by the COVID-19 diagnosis]," he said. "I actually only have really three songs left to do. I've done all the other tracks because I've been doing 'em in between tours, just f*cking hitting it."
"I actually like this one better than the last one," Corey continued. "I loved the last one. It's really good. There's some darker, heavier sh*t on it. There's some tunes that are actually really outside the realm of what we've done before. But it all f*cking coheses together — it all works together. And there's some f*cking savage heavy sh*t, which I'm really stoked on. So it's gonna be rad."
SLIPKNOT announced a return to the road for its incendiary 2021 incarnation of the "Knotfest Roadshow," Support will come from three Grammy-nominated heavy music luminaries, KILLSWITCH ENGAGE, FEVER 333 and CODE ORANGE. Tickets for the tour are now available at this location.