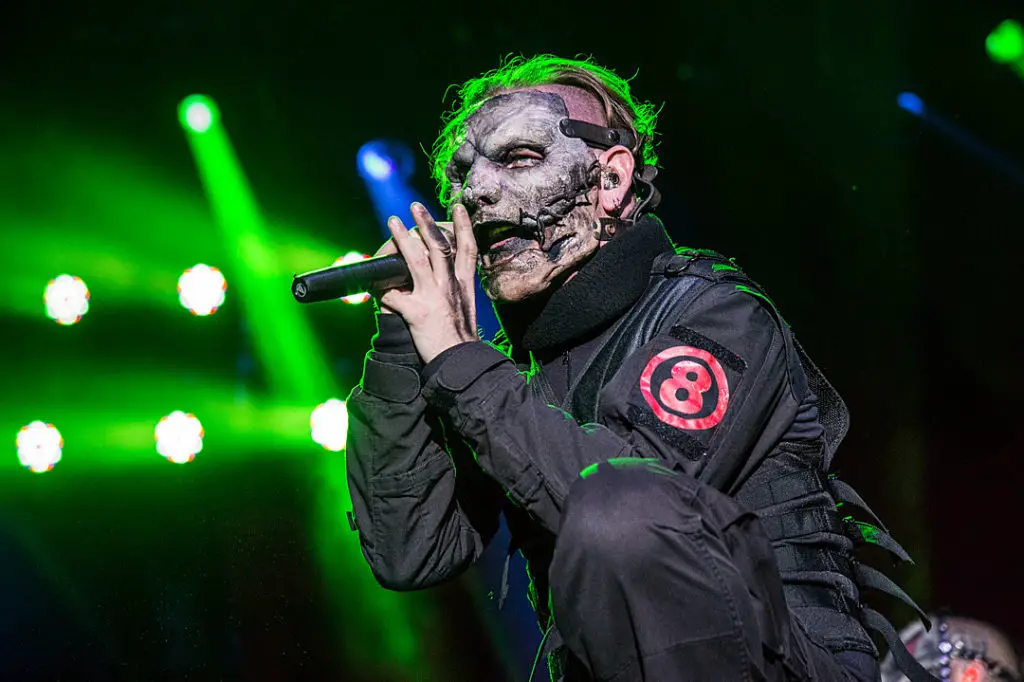 SLIPKNOT singer Corey Taylor says that he has been "wrongfully accused" of stealing money from the band's former percussionist Chris Fehn.
After a fan suggested on Twitter earlier today that SLIPKNOT bring back former vocalist Anders Colsefni as Fehn's replacement, Corey replied: "F*ck I would LOVE that."
Reacting to Taylor's tweet, another fan called the hypothetical Colsefni–SLIPKNOT pairing a "bit dickish," to which responded: "You think that's dickish, try being wrongfully accused of stealing money from someone you cared about, and having a lot of your fans believe it."
As reported, Fehn had filed a lawsuit against his now former bandmates, who parted ways with the band just couple of days after the lawsuit, claiming that he hasn't been properly compensated for his years of touring with SLIPKNOT.
In his lawsuit, Fehn claims to have always been told that the money from merchandise and touring is funneled through one sole company that splits profits and pays the members of the band.
However, Fehn claims he recently discovered that his bandmates have set up several other SLIPKNOT-affiliated business entities in different states that appear to be collecting money from the band.