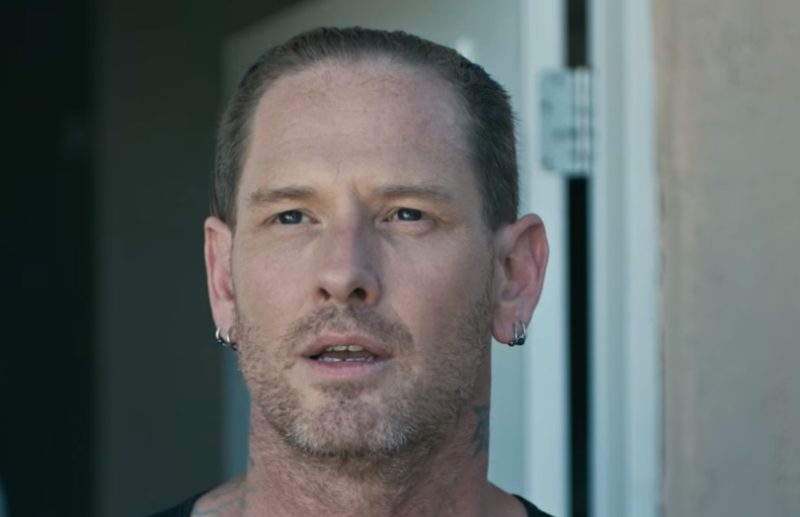 In a four-part conversation with Knotfest.com's Ryan J. Downey, Corey Taylor celebrating his contribution to The Metallica Blacklist.
In part two of the chat, the SLIPKNOT and STONE SOUR singer talks about his love of 1980s televisions shows "Headbangers Ball" and "The Young Ones"; great riffs; and the parallels between METALLICA and SLIPKNOT.
"One of the first songs I ever learned how to play on guitar was 'Enter Sandman'," he said. "Because that was kind of our generation's 'Stairway To Heaven' or 'Smoke On The Water'. It's one of those riffs that… I like to call if the Guitar Center virus. Anybody who comes in [at a Guitar Center location] is either playing 'Sandman', 'Crazy Train,' 'Smoke On The Water' or 'Stairway' or 'Whole Lotta Love'… You have those gateway riffs where you go, 'Oh, I figured it out.'
"I sat down one day, as I got better at guitar, and I went back and listened to the first four METALLICA albums and just started woodshedding and learning all these riffs," he continued. "And it became a sort of language that you could speak to other musicians when you're jamming for the first time. If you kicked into 'Blitzkrieg' or something, or if you kicked into 'Ride The Lightning' and just started [playing the opening riffs of the song], and they kicked in with you, you knew you were off to the races, because you don't just learn that riff; you learn the whole tune and you just go for it. So it was almost like an initiation in a weird way; you knew how to do it. So I played METALLICA in almost every band that I've been in; it's always just been there. I mean, from my first sort-of-real band CRIMINAL MISCHIEF all the way up to my solo band."
Taylor covered METALLICA classic "Holier Than Thou" for the band's The Metallica Blacklist, a four-hour, 53-song collection of the Black Album covers spanning an unbelievably vast range of genres, generations, cultures, continents and more, with each artist contributing a unique interpretation of their favorite Metallica album cut.
The Black Album is one of the most commercially successful and critically acclaimed records of all time. Its 1991 release not only gave METALLICA its first No. 1 album in no fewer than 10 countries, including a four-week run at No. 1 in the U.S., its unrelenting series of singles — "Enter Sandman," "The Unforgiven," "Nothing Else Matters," "Wherever I May Roam" and "Sad But True" — fueled the band's rise to stadium headlining, radio and MTV dominating household name status. The album's impact and relevance continue to grow — as proven by one indisputable fact: The Black Album remains unchallenged as the best-selling album in the history of Nielsen SoundScan, outselling every release in every genre over the past 30 years.